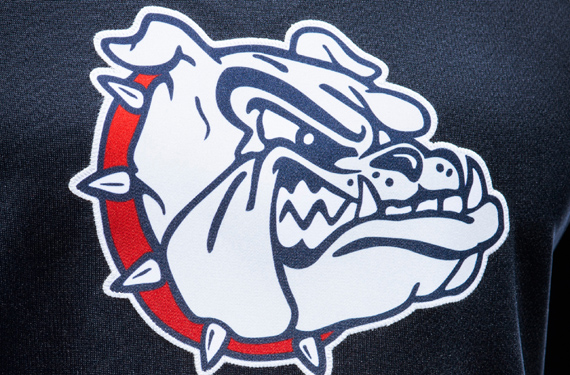 Gonzaga unveiled a new road uniform—complete with the Bulldog logo on the center of the chest—during one of the season's most thrilling games on Saturday, Jan. 19. North Carolina is next in the line of the 12 total teams to wear the new look.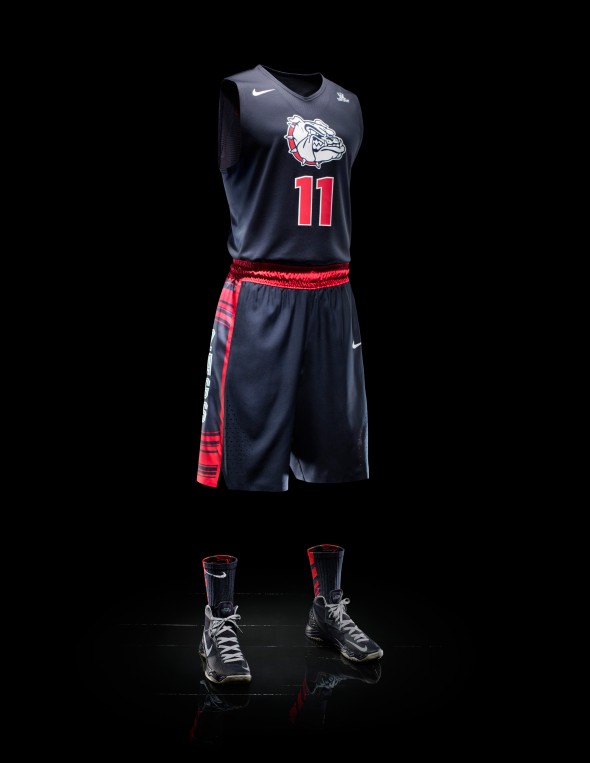 The Gonzaga uniform, still anchored by Gonzaga Blue (PMS 541), featured a centered Bulldog-head logo above of a centered jersey number on the front, the team's nickname in place of the player's name on the back of the jersey and "ZAGS" on the side of the shorts.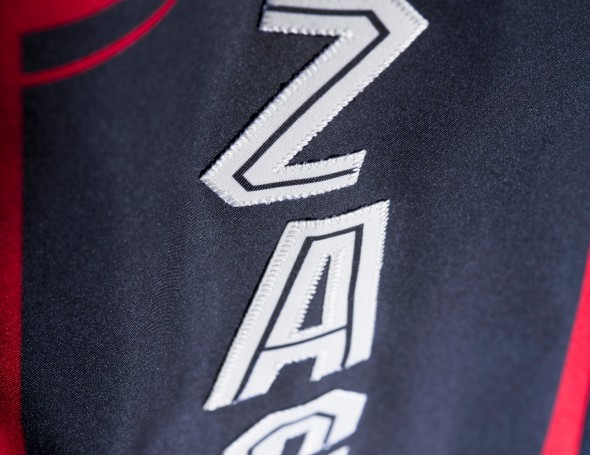 Gonzaga, then ranked #8 in the nation, lost at 13th-ranked Butler on a buzzer-beater after turning the ball over with less than four seconds left in the contest.
North Carolina hopes for a better result when it visits North Carolina State on Saturday, Jan. 26. While images haven't been revealed for the remaining 11 teams wearing the "Nike Hyper Elite Road" jersey and shorts, the Tar Heels will be the next to don the look, which will feature "a logo inspired by each team's home court" appearing on the jersey's center chest. The nameplate on the back will highlight references to the team mascot or home crowd, depending on the school.
Following UNC, comes:
• Baylor Lady Bears, Jan. 30
• Villanova Wildcats, Jan. 30
• Southern California Trojans, Jan. 30
• Ohio State Buckeyes, Feb. 5
• Kentucky Wildcats, Feb. 12
• Stanford Cardinal (women), Feb. 15
• Georgetown Hoyas, Feb. 15
• Duke Blue Devils, Feb. 16
• Texas Longhorns, Feb. 16
• Connecticut Huskies (women), March 4