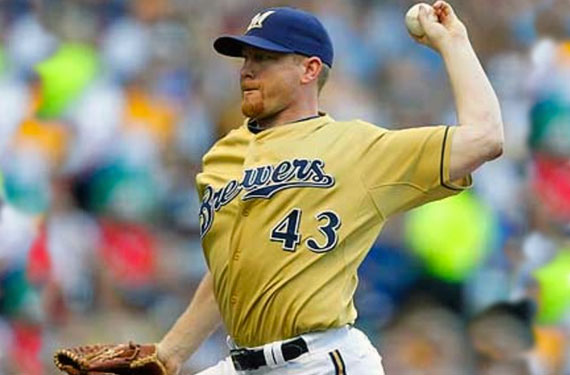 The Milwaukee Brewers this morning announced they were adding their one-game-only gold jersey from 2011 as a full-time member of their set for the upcoming 2013 season.
Worn for a game back on September 10, 2011 as part of a "Go Gold!" promotion with the fans which encouraged all fans and staff to wear gold. Gold jerseys were later worn again in 2012 but in Spanish, featuring "Cerveceros" across the front of the uniform in the same style.
With the addition of this gold jersey the Milwaukee Brewers will have an incredible six jerseys in their set: home white, road grey, home navy, road navy, home retro white, home gold… and that's not including any of the special foreign-language jerseys the club will surely wear throughout the year.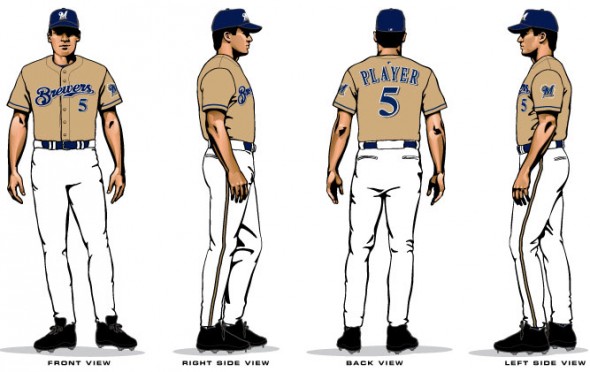 Milwaukee Brewers COO Rick Schlesinger explained why the club added yet another jersey to their already crowded rotation:
"Our players have worn a similar gold-colored jersey on our annual 'Cerveceros Day,' and the feedback from fans and players has been overwhelmingly positive.  We believe that this jersey will be a very popular style, both on the field and at our retail locations."
The new uniforms will be unveiled at the Brewers annual fan event "Brewers On Deck" this Sunday and will be available for purchase exclusively at the Brewers team shop at Miller Park through February 3rd.  All jersey purchases this first week will come with a free gold jersey chocolate bar: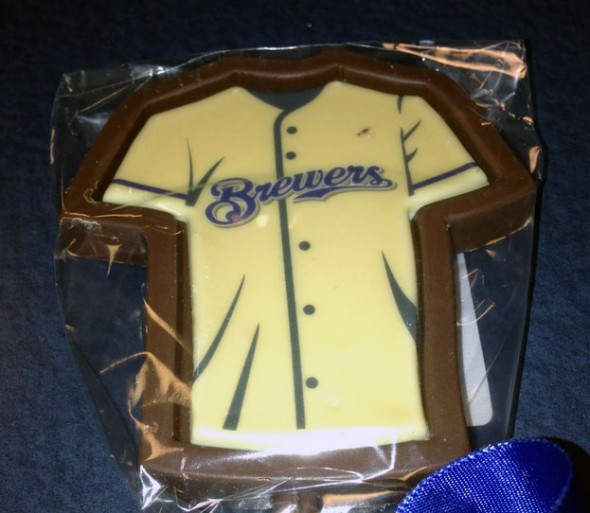 The Brewers are such a fun team.