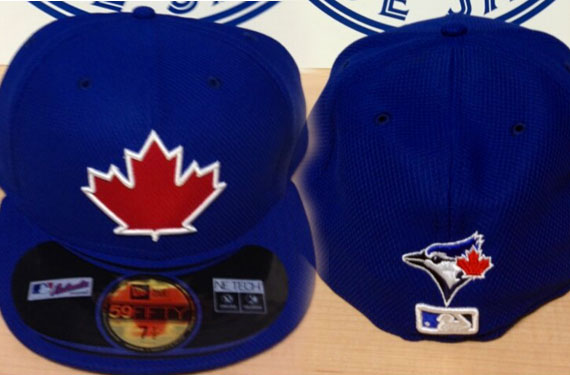 The Dunedin Blue Jays tweeted out a pic of the new Toronto Blue Jays batting practice cap today giving us our first real life pic of the front and back of the new style of caps, and it came with a surprise.
They weren't present on the stylesheets we were presented but it's there on the pic, a logo on the back of the cap above the MLB silhouette batter logo.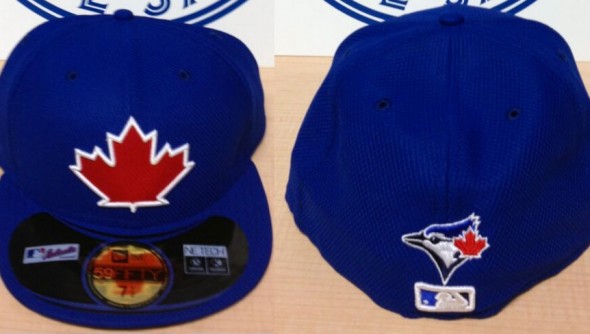 Paul Lukas tweeted out this photo of the front of the New York Mets cap earlier this week, unfortunately no shot of the back: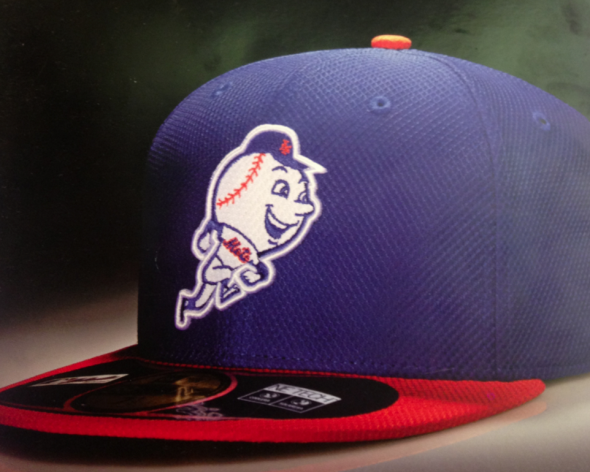 It might be safe to assume that the logos on the rears of all these caps will be the teams regular in-game cap logo, as is the case with our only example above with Toronto.
In case you missed it or would like to review what the fronts of all the 30 MLB team BP caps will look like in 2013 take a look at our division-by-division preview guides:
AL EAST • AL CENTRAL • AL WEST • NL EAST • NL CENTRAL • NL WEST
According to the Tweet they will be available for sale starting February 4th.