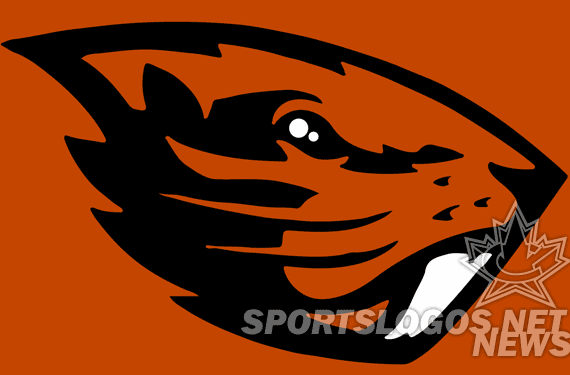 As we reported back in September of 2012, Nike has been working with Oregon State on new identify pieces. It was never made particularly clear what pieces would change, what what if any would stay the same. From images that have been floating around online, it looks like the primary Beaver logo is getting the Nike redesign.
Setting aside why on earth a school would sign with the same company that uses its in-state rival as their feature school in the first place, Oregon State has been slow to undergo huge changes. This new logo would qualify as such.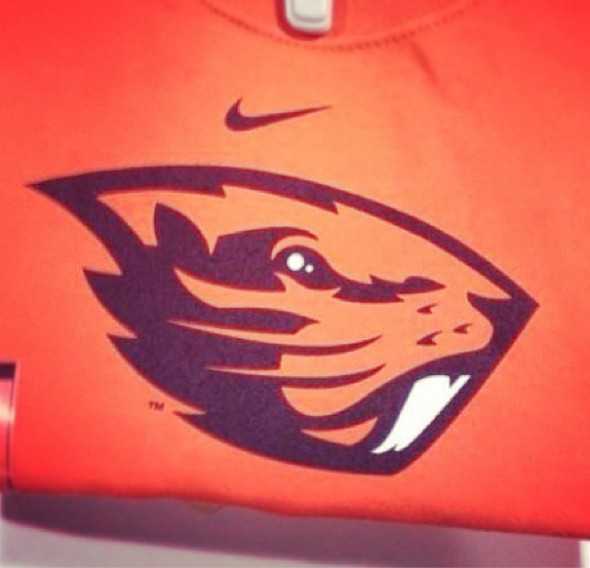 Jacob Tauscher, an employee at Just Sports, a retailer with 27 locations throughout the Pacific Northwest first posted it, possibly from his store's shelves (although Just Sports emailed us to say the photo was taken at a competitors shop). The shirt in question does not appear on their web site. The logo is shown on what looks to be in-store merchandise. Complete with Nike logo, sizing sticker, and security dongle.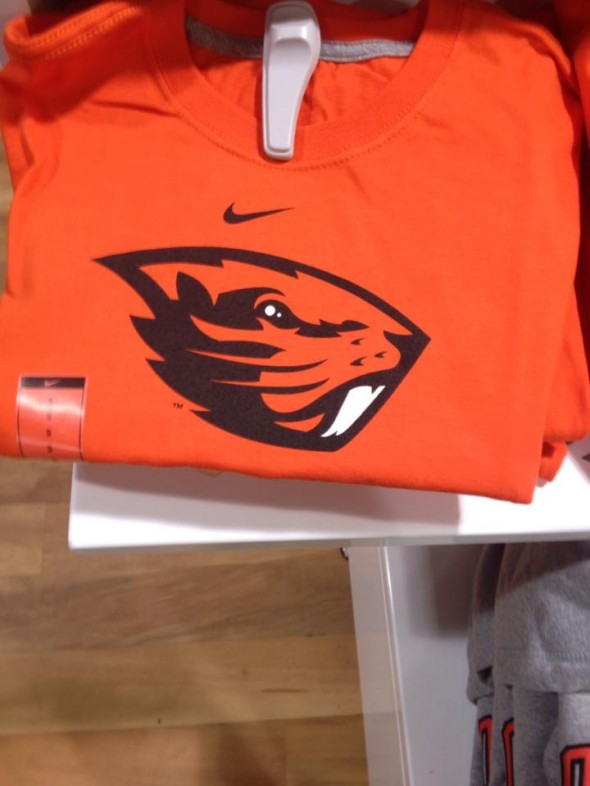 The new Beaver, if it is indeed genuine, has what we will call an "interesting" look. The silhouette seems somehow forced into its shape, as if its trying to be the outline of the state, county, campus, or an axehead. The teeth, in bright white, seem to spell out a letter N. The eye, also in white, has a double circle appearance.
Whiskers as slash lines, and additional "dots" give the shape a beaver-like appearance. The eyes look a little vacant, the shapes around them almost abstract.
As a whole, it is not a bad logo. But its difficult to call it a huge upgrade over their previous.
It is certainly a massaging of the current, rather than a totally from-scratch work.
Our favorite here at Worldwide Logo Headquarters is their 1973 look.
So, what do you think? Is this legit? Or are we being punked? If it IS legit, do you like it? Does this help OSU keep up with their in-state design mavens, the Ducks of the University of Oregon?
 UPDATE: In our comments section, "BeaverFan" posted a photo they claim to have taken themselves, from an early drop-shipment to a store.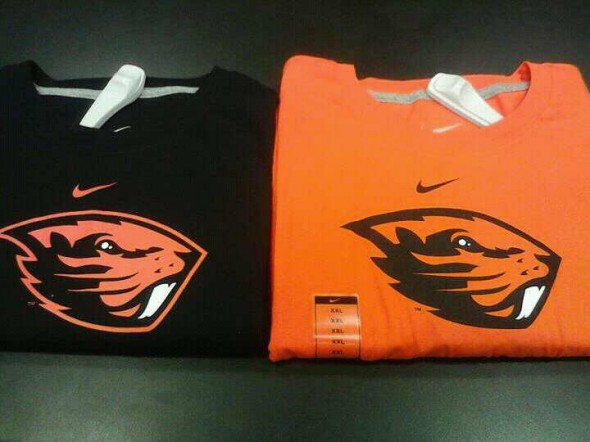 Looks pretty legit. Do you still doubt the authenticity? Or is this more photoshopping?