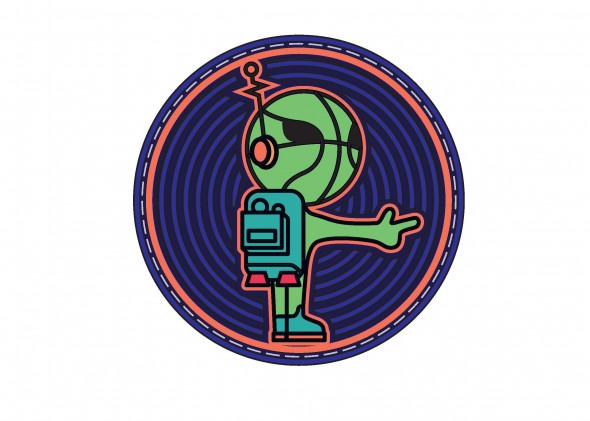 There's life in outer space. Or, at least in Nike's fictional Area 72.
As Nike shoe designers had fun creating an extraterrestrial world to base a trio of signatures shoes for Kobe, Lebron and KD on ahead of the Feb. 15-17 NBA All-Star weekend, they also had a good time creating five "sportswear" models, all with a familiar logo restyled for Houston 2013.
Each winter, Nike unveils a new All-Star theme. While last year's space-inspired look in Orlando was more moonbootesque, this year's Houston space roots offered a heavy alienesque dose. I caught up with Nike basketball graphic designer Erick Goto to discuss the return of one of Nike's most beloved logo characters: Nike Raygun, giving the 2013 look a bit of vintage 2002.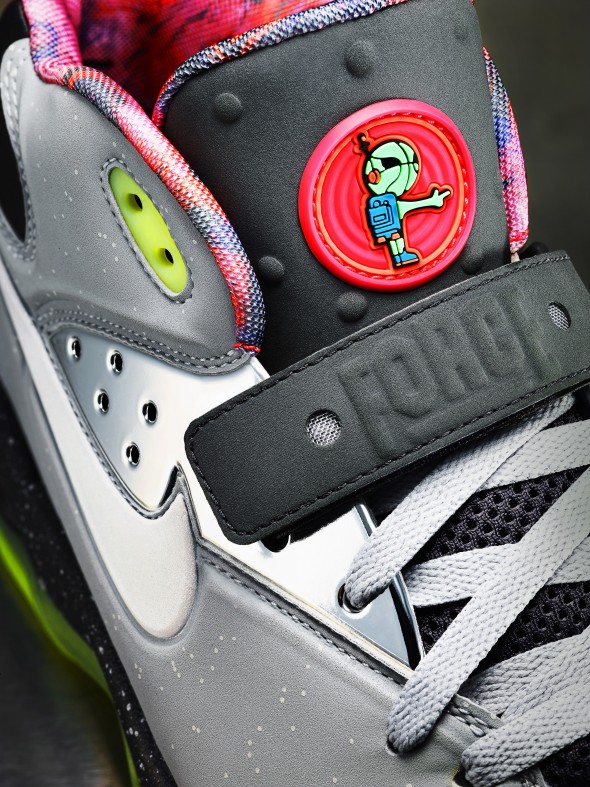 "The Raygun was definitely a cool intersection of bring back an old Nike icon," Goto says. "Every year when we look at location, it tends to dictate the research we do around inspiration." Raygun defines inspiration.
While the shoe designs—from the three signature lines to the five sportswear offerings—play with geological-looking texture and outer space color, Goto updated Raygun to mesh splendidly on the tongue of the five sportswear looks.
"We kinda did a twist on the classic," Goto says of the change. "The first version of him, he was in a regular Kelly green-looking color facing forward and pretty flat in the two-dimensional sense."
Goto wanted none of that, playing with sketches until he was able to get Raygun to look 3D, but still in the same classic style. The final version, the one adorning five different Area 72 shoes, boasts a three-quarter point of view.
But a little physical twisting wasn't the only update this logo received. To give Raygun a more modern feel, Goto spiced up the green and added an antenna reminiscent of headphones. Plus, since Raygun's an alien, he now models a jetpack for the full "flight aspect." Now alien life can really get around all modern-like.