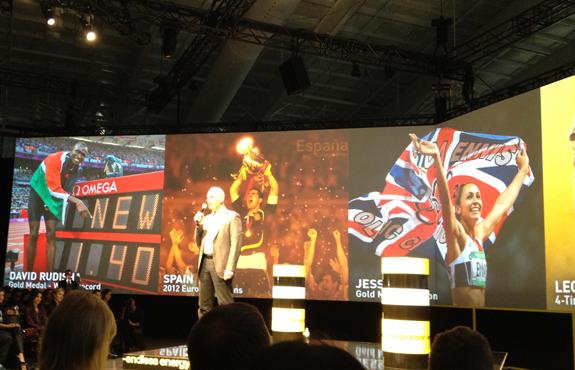 Jamaican track sensation Yohan Blake brought the star power. Adidas brought the leading product. In Manhattan on Feb. 13, Adidas unveiled Boost, a completely new running shoe created around an energy-transferring foam, a commercial first.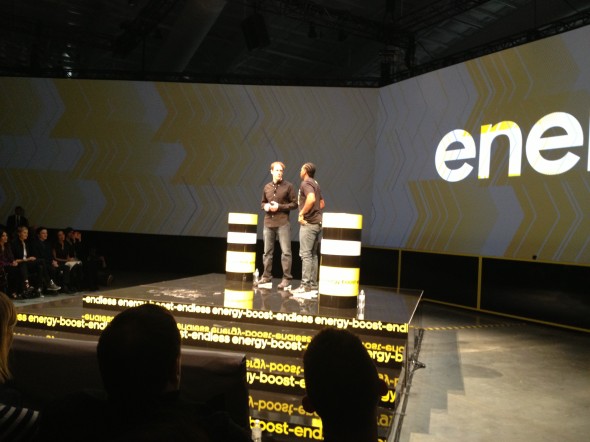 While we could get in-depth on the technical aspects of the new shoe, certainly the focus of the new product, there's a new look to the sneaker. Because of the fresh midsole construction, the Boost doesn't feature traditional EVA foam, instead fusing together capsules of foam that form a beaded-look midsole.
Adidas wants the Boost to shine, so the shoe giant didn't hide or coat the new foam, instead leaving it white. James Carnes, Adidas global creative director of sports performance, says to highlight the Boost product, the main—and really only—key design move is a stark contrast between the white foam and the black upper, set apart by a thin yellow line, "a simple top line," Carnes calls it.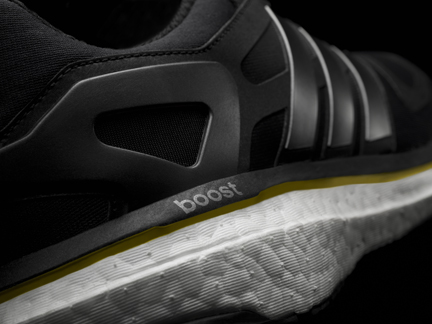 "Simple. Honest. Beautiful. Intuitive," Carnes says about the design of the shoe, one that focuses the eyes onto a part of the shoe construction not often highlighted.
With Boost set for public consumption on Feb. 27, Eric Liedtke, head of Adidas sports performance, says to expect the new foam to transplant earlier foam in all of Adidas' premium running shoes over the next year or two. And with EVA foam making up nearly 95 percent of all performance shoes, Liedtke hopes to phase out all EVA foam in Adidas product, replacing it with Boost from running shoes to training shoes and from "originals" to basketball. While simply designed this month, expect to see plenty of Energy Boost within Adidas for years to come.