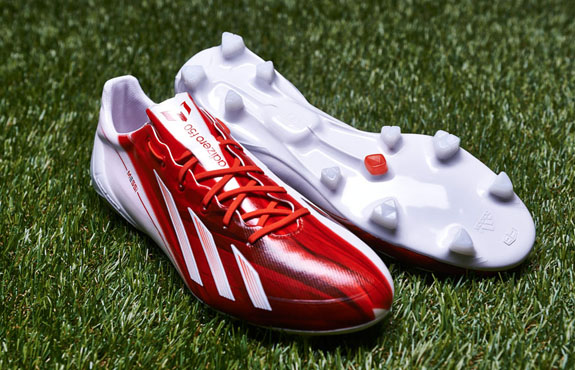 Adidas is keeping pace in the race to promote its gear-wearing stars with individual lines. The latest move? Announcing today a new clothing line and personalized adizero F50 for soccer sensation Lionel Messi. Messi becomes only the third adidas star with his own signature line, joining David Beckham and Derrick Rose.
The Argentine, who plays professionally in Spain, won his fourth consecutive FIFA Ballon d'Or this year spent two years working with adidas to design the new line.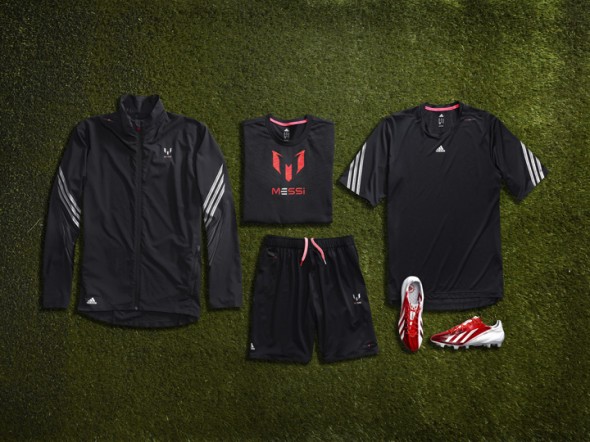 The adizero F50 Messi combines red—Messi's favorite color—with white. Messi's name and personalized logo appear on the boot. On the underside, a lone red stud stands out among the 10 white studs, representing Messi alongside his teammates. The "give all for your team" word mark appears on the insole.
The apparel line includes a black and matte silver woven jacket, training jersey, short and graphic tee, all including his logo and "mantra." The two-year development of the line included Messi's input, both from a design point of view and a performance angle.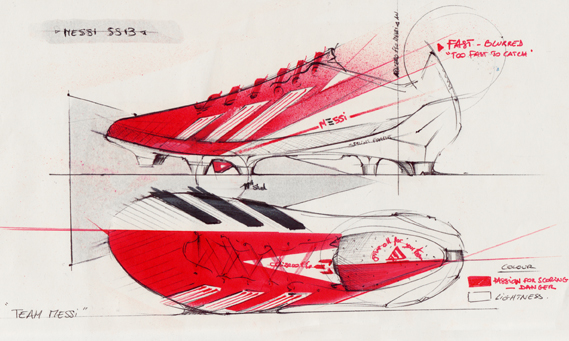 The new collection debuts on March 1.