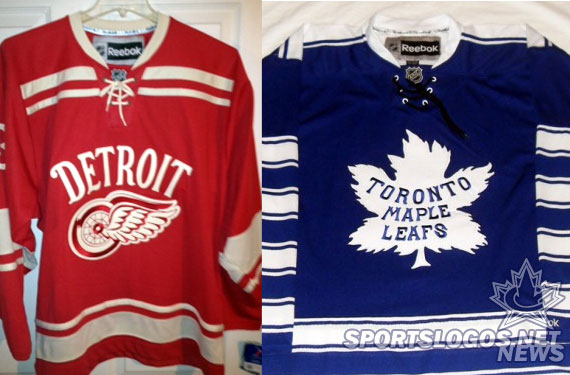 Just a day after we posted about the Toronto Maple Leafs 2013 Winter Classic jersey popping up on an eBay auction we found the Detroit Red Wings version up for sale as well.
Like the Leafs jersey, this Red Wings uniform matches exactly what we had seen in the phantom Winter Classic merchandise that made it's way around the SportsLogos.Net Message Boards back in December.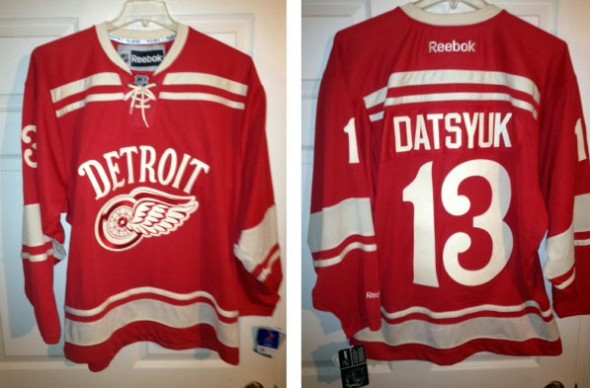 Detroit's jersey is not one the club ever wore, instead it appears to be inspired by the Detroit Cougars uniform of 1928/29.  The Cougars were re-named the Falcons before becoming the Detroit Red Wings in 1932.  That Leafs uniform that we saw yesterday?  Also worn during the 1928/29 season.  It's all making sense now.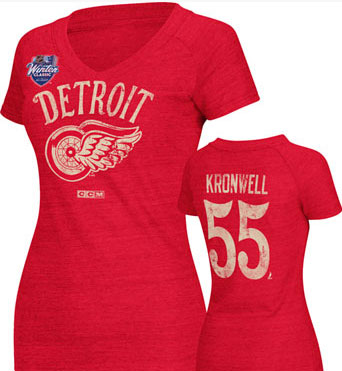 The absolute best part of this? We were all set up for a red vs. blue uniform matchup! It would have been amazing.
Toronto and Detroit routinely met up wearing their dark uniforms back in the days of black-and-white photography (making it nearly impossible to tell the two teams apart), it seems odd that this practice ended around the same time colour photography took over: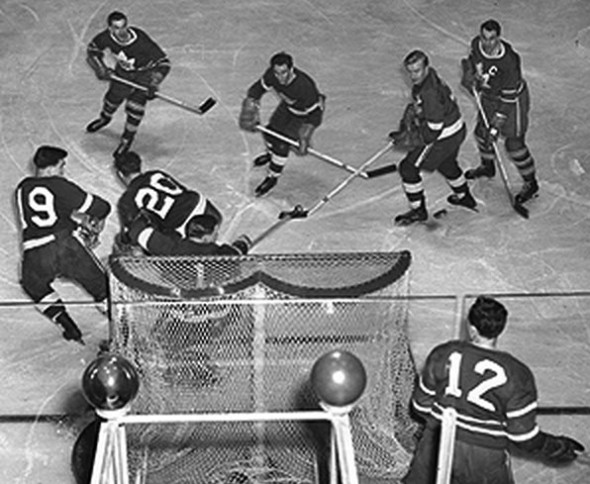 And, this last one I just tried my hand at colourizing in Photoshop because… well, I just felt like it: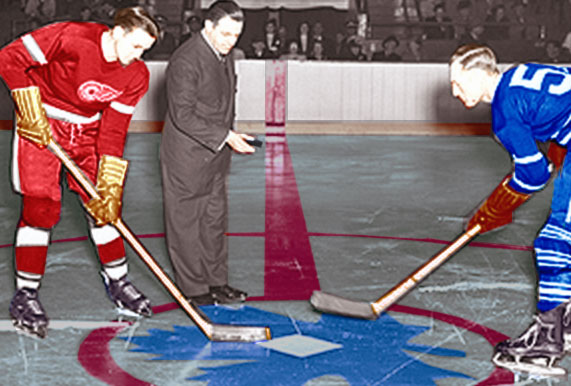 With the two teams rumoured to be squaring off for reals this time next January, let's hope we see these two designs out on the ice!
Check out our article from yesterday about the Toronto Maple Leafs jersey leak for much more details and information on that one.
—
A big hat tip to both @ZachJerger for the Red Wings eBay link and Matt Irving for the research on those old-timey Leafs/Red Wings dark v. dark pics.  Thanks guys!