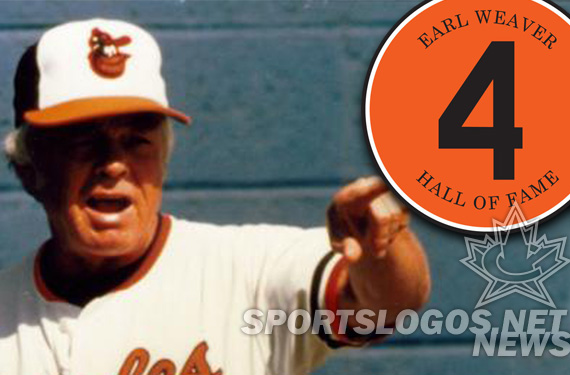 The Baltimore Orioles began wearing a memorial patch to honor their departed former manager, Earl Weaver last Saturday. The have announced they will wear them throughout the season.
At Ed Smith Stadium, the Orioles had a moment of silence for the manager, who died last month at the age of 82, and played a video tribute.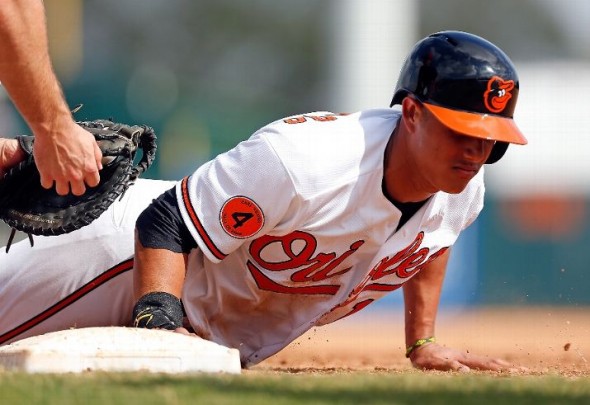 The patches are rather large, almost 3″ across, and are placed on the sleeve, and will always be orange, even on the Orioles orange jerseys.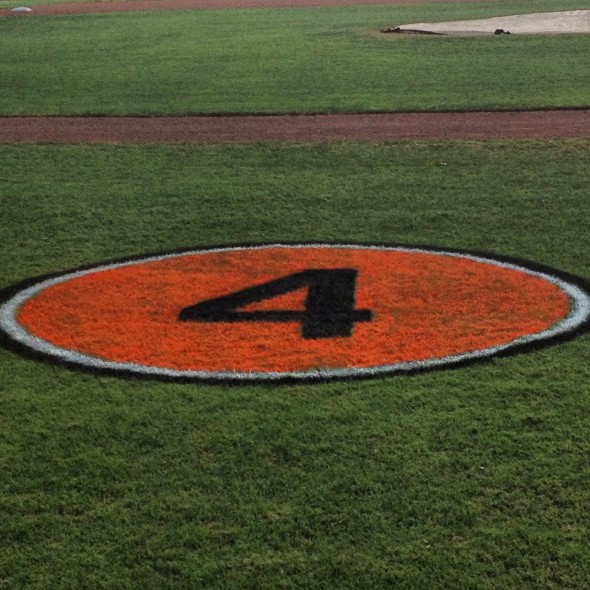 At Ed Smith Stadium, in front of the Orioles dugout, the orange circle and 4 were painted as well.
Our very own Chris Creamer, reporting live from Tampa, FL at Spring Training, first alerted us to the tribute, and supplied this photo: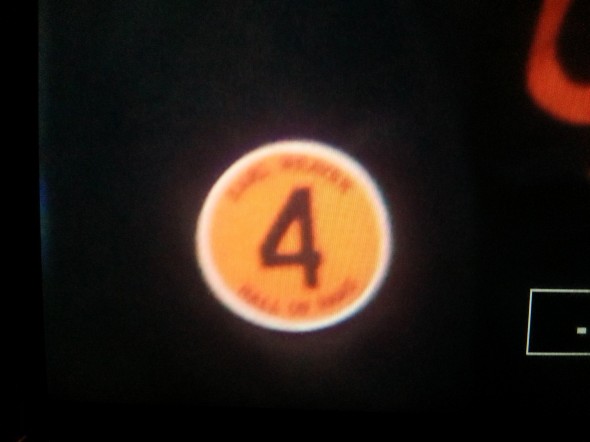 Upon further investigation we found clearer images, and more about the patch. Creamer did report that the patch was on Manager Buck Showalter's jacket, but not on the player warmups, nor the BP jerseys.
Nice tribute. The 4 is similar to the number font the Orioles wore when Weaver was the manager. Not sure the reason behind the choice of a serifed font for the words.
Do you like the memorial patch?