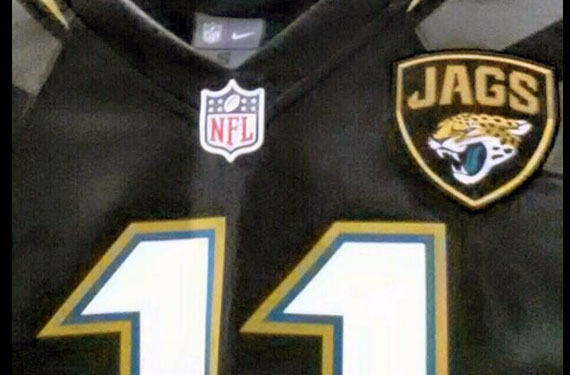 In what's been a busy day for new NFL jersey leaks, it looks like we got ourselves a glimpse of what the Jacksonville Jaguars have in store for us when they unveil their new uniforms in April.
The jersey was uploaded to Instagram by user "sneaker_pimp_simmons" (before his account was quickly made private), Twitter user @C_Mitchko found and Tweeted it where it eventually got picked up by Paul Lukas.
We can't see much but of what we can see, the jersey is black with gold clearly the secondary colour, a small amount of teal trimming the white numbers.  Gold stripes appear on either side of the collar.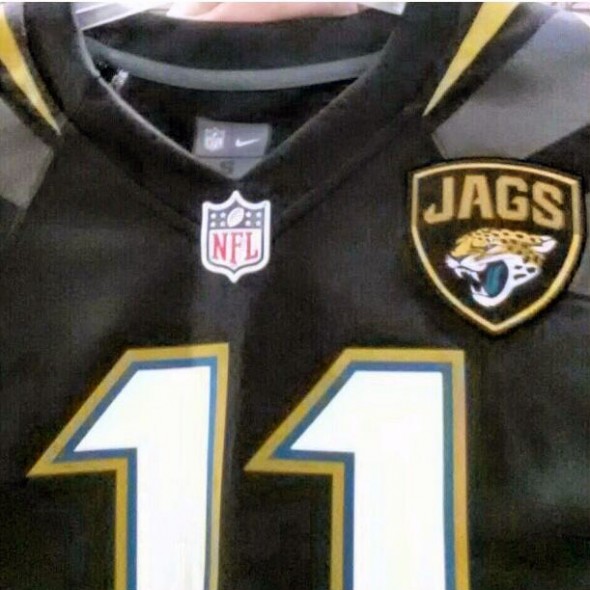 One thing that stands out for me is that the shield logo shown does not match the shield logo the team unveiled with their new logo set back in February, the jaguar in the logo is facing the opposite way – it could be a case of the team wanting the logo to face the player or something sappy like it's facing the players heart. We're not sure, but it's worth noting.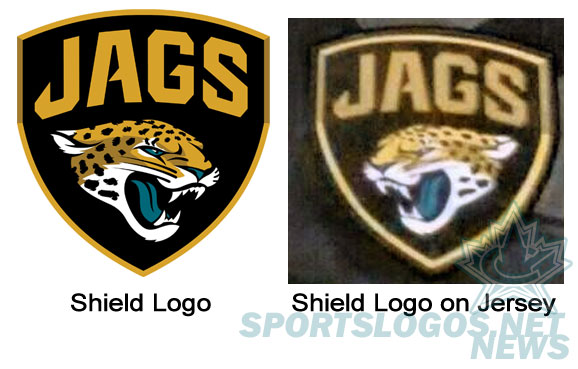 Also, some have raised concerns about the collar in the jersey not appearing to be accurate to the new Nike style; a simple explanation of that is the fancy Nike collar appears only on authentic (aka "Nike Elite") jerseys, the collar you see in the photo at the top of this post would be that of a replica (aka "Nike Game") jersey.  Compare for yourself: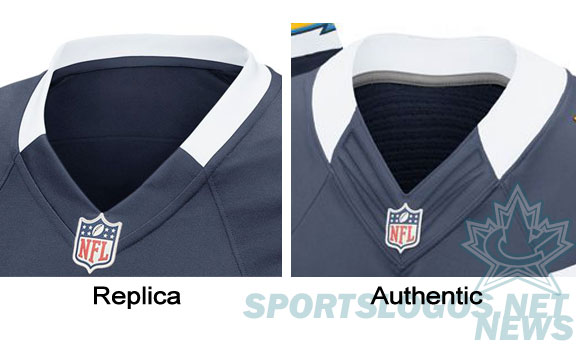 We'll have to wait until sometime next month to get the official word, the Jaguars and Dolphins are both expected to unveil their new uniforms sometime in mid April.