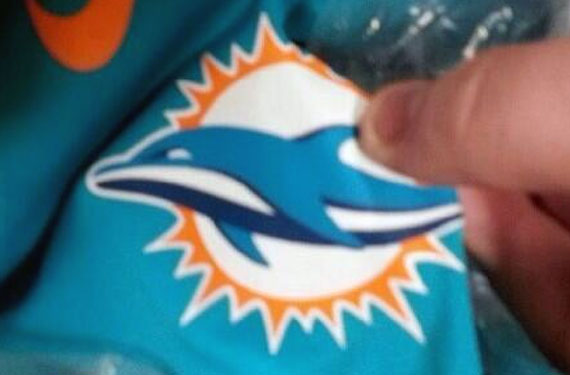 SportsLogos.Net can confirm with 100% certainty that the Miami Dolphins logo leaked out by a Nike-obsessed Instagrammer named "sneaker_pimp_simmons" this week is indeed the new team logo for the upcoming 2013 season.
Our source, who has a perfect record when it comes to confirming or rejecting logo leaks over the past year, alerted us that the logo posted is what the team has submitted to the league as their new look – also that every other logo we've seen floating around twitter or other social media channels is nowhere to be seen in the new package.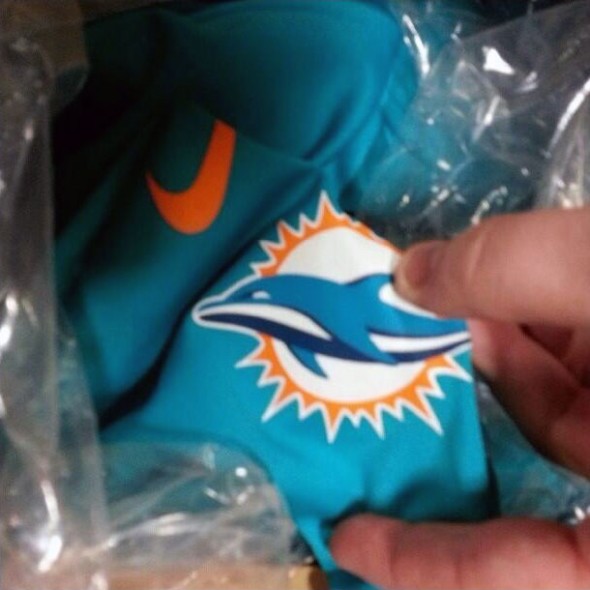 The new logo is a drastic modernization on the classic Dolphins logos since their establishment as an American Football League team in 1966; these are the first ever changes to the pose of the dolphin as well as his choice of safety equipment (you know, the helmet) in franchise history:

SportsLogos.Net was contacted by sneaker_pimp_simmons, the original source of the leak, claiming he was now in trouble with Nike yet at the same time he vehemently denied he was responsible for posting the pictures; he was now saying we were the ones responsible for the leak despite not even being first to report on it…  you see apparently we managed to get in our time machine and get the images from him then hack his account and post them on there, because yeah, we're magical like that.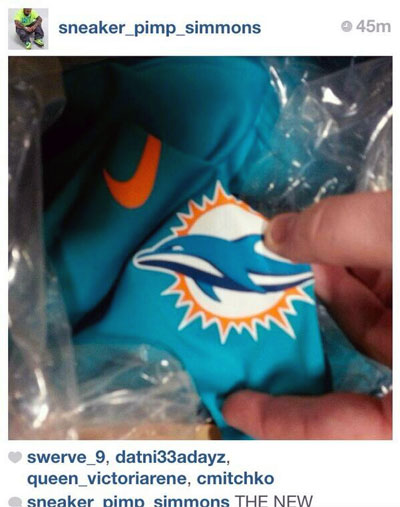 Clearly this is a man desperately looking to retain whatever good standing he had with the company that manufactures his obsession, trying to place blame on anyone other than himself.  Let's be honest, if Mr. Simmons didn't want to get into hot water with Nike he shouldn't have done what he did; he clearly knew it was wrong yet chose to do it anyways.  Take some responsibility.
Anyways! Miami is expected to officially unveil their new logos and uniforms on April 18th – as I'm sure you know we'll have all the details when the time comes.