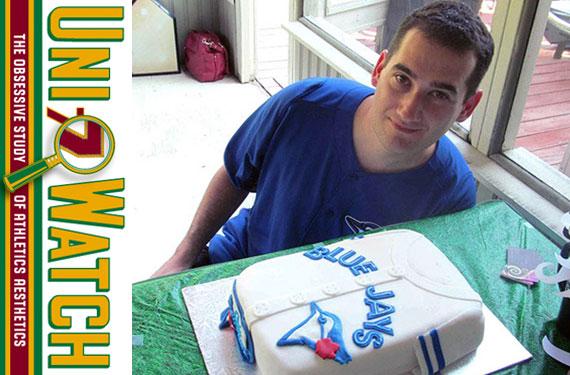 Longtime fans of SportsLogos.Net are surely aware of Paul Lukas' Uni Watch blog and his regular column on ESPN.com
This week Paul sent me a phone book's worth of questions for his latest Uni Watch Profile where I share stories about how the site got started, the community forums, the recent re-design, as well as my life growing up as a kid being logo-obsessed.  Methinks many of you readers did the same things as a child.
All that plus bonus photos of drawings I did of sports logos and uniforms as a kid over at Uni Watch, check it out!