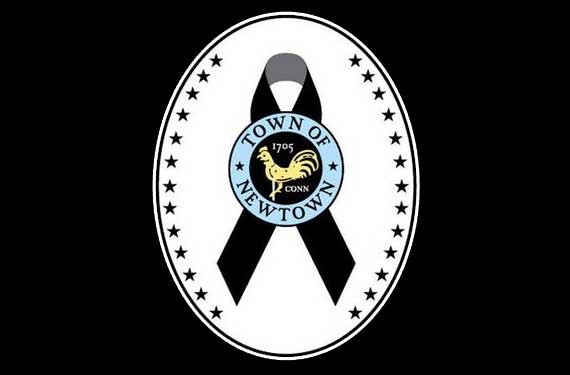 All thirty Major League Baseball clubs will wear the memorial patch shown above in honour of the victims of the Sandy Hook Elementary School shooting which took place in December of last year.  The teams will each wear the patch for their opening day games.
The patch features the town seal of Newtown, Connecticut with a black ribbon behind it, 26-stars are found around the outside of the ribbon, one for each victim of the attack.
Originally the patch was to be worn only for the Boston Red Sox – New York Yankees game to show their support for the town located close to both Boston and New York; Bud Selig then asked the remaining 28 clubs to also participate.