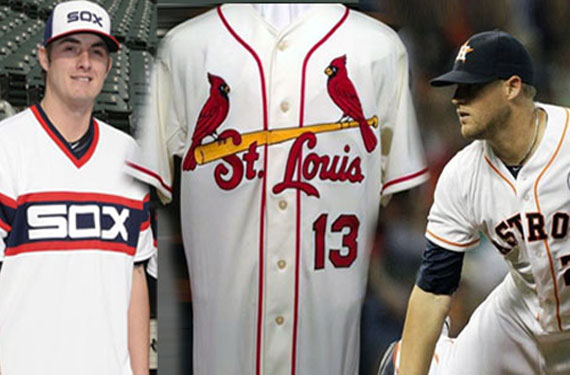 There was a time — long, long ago when you wouldn't know which teams had changed logos and uniforms, or added special sleeve patches until your local team actually played them on television.
Yeah, those days are long gone. With the Internet there are no longer any surprises in life, you won't have to wait until the Chicago White Sox make an appearance on ESPN's Sunday Night Baseball to learn they're actually wearing their old 1983 uniforms for every Sunday home game, or that the Orioles are honouring the memory of their old skipper all-season long.
Why?
Well because we got everything logo and uniform related for you here in one handy new graphics preview guide for the 2013 MLB season!
You can check out Chris Creamer's preview of what's new in baseball logos, uniforms, and patches over at his guest blog piece at theScore.com