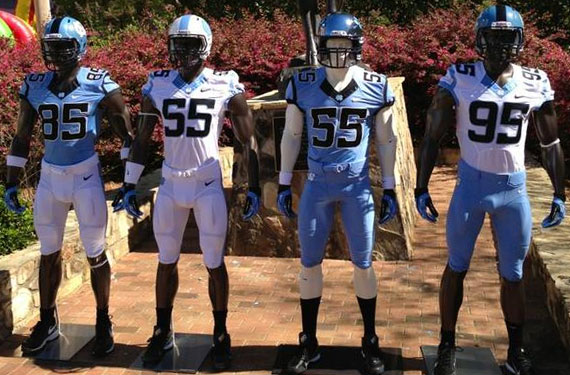 The University of North Carolina Tar Heels are set to unveil their new football uniforms during halftime of their "Spring game" later today, however an image circulating on Twitter gives us a look at the new jerseys a little early.
What stands out instantly is the major addition of black to the set (to be honest, that could be very dark blue — it's hard to tell, but in this photo on my monitor it appears to be black).  Facemasks, numbers and the collars on the home jerseys are all black.  A new italic number font has also been added.
The chrome helmet the team debuted near the end of last season is back too joining the Carolina blue lid, and the white helmet.
The whole set is very much a departure to that classic UNC look of Carolina blue and white we've seen over the years :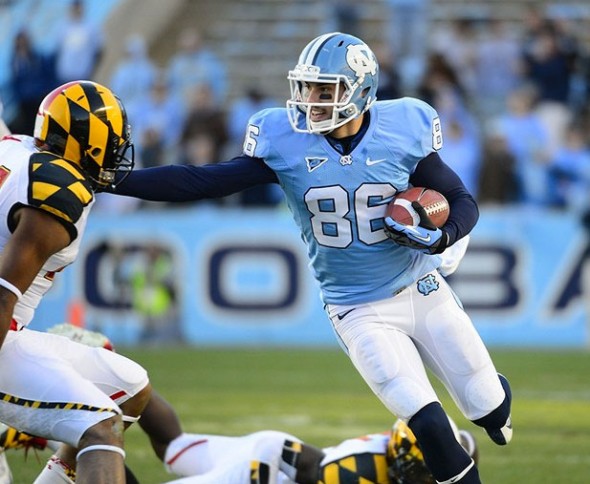 Also in a odd reversal of sorts, the team now quite closely resembles the NFL's Carolina Panthers – a team which had chose to include Carolina blue into their original colour scheme partly in tribute to this UNC team.  Here we are 20 years later and UNC has added the Panthers black.  Fun.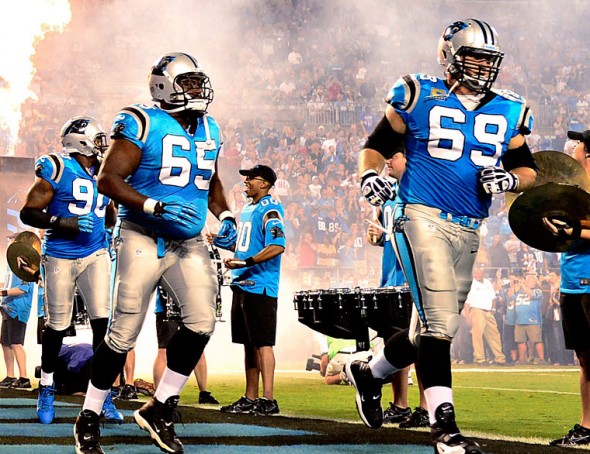 The official unveiling is expected sometime around 4:30pm ET later today, we'll get some better looks at the uniform then.
UPDATE (Apr 13/13 2pm ET): An all-black version of this uniform has been Tweeted out by UNC's The Daily  Tar Heel journalist and board member Kareem Ramadan… the horror…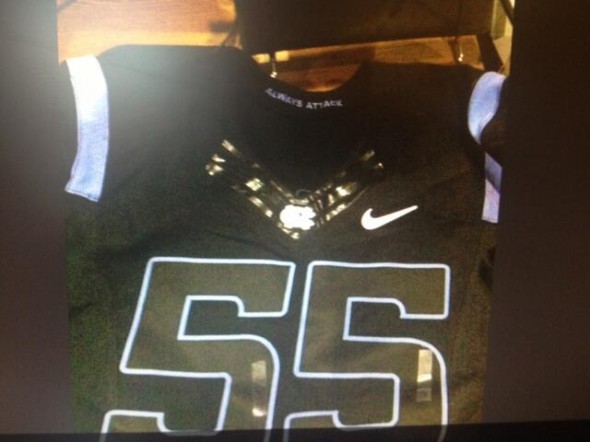 UPDATE THE SECOND (Apr 13/13 4:30pm ET): Thanks to a Tweet from Jason Freeman (@uncfootball) the Assistant Equipment Manager of the UNC Tar Heels football team, we've learned that the numbers and the facemask in the photos above (and below) are indeed black and not blue.  What a bummer.