As Nike was busy officially unveiling the new Jacksonville Jaguars look for 2013 it appears they didn't notice they had set up both the new uniforms for the Miami Dolphins and Minnesota Vikings amongst the other 29 teams not making a change for the upcoming season.
Both Miami and Minnesota are planning on officially unveiling their new uniforms on NFL Draft Day which is this Thursday.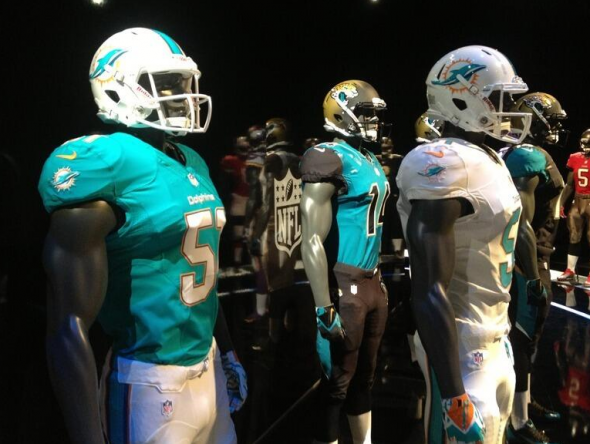 The leaked Dolphins uniform confirm at least one rumour we'd been hearing, white facemasks, a first for the Dolphins.  I had also been hearing the wordmark was rather disappointing, it would certainly appear so as seen underneath the collar of the new jersey: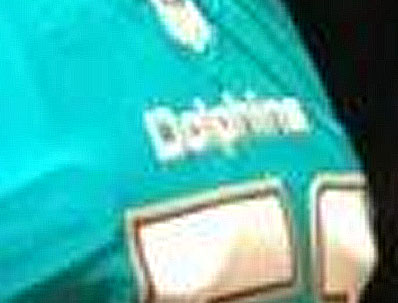 Helmet striping is dark teal, teal, dark teal (and there might a thin orange and white stripe on the outer edge that's hard to see in this pic); while the pants include orange for sure on their stripe with a pattern of orange, dark teal, teal, dark teal, teal.
For the Minnesota Vikings the biggest change to the jersey looks to be no more than the number font, which is a nice upgrade – certainly customized to the team identity.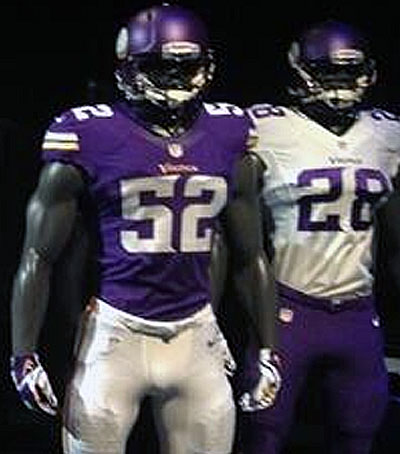 Again, hard to tell on these lower resolution photos, but that helmet looks to be matte paint – which is what the Jacksonville Jaguars are doing with the front of their new helmets unveiled earlier today.
While I'm not entirely sure who the original source of the images we were alerted to them courtesy a tweet by Paul Lukas about an hour ago.