"This is the next generation"
These are the words of Nike Football Creative Designer Todd Van Horne as he introduced the new home, road, and teal alternate uniforms of the Jacksonville Jaguars. These words are likely terrifying to uniform traditionalists everywhere while at the same time welcomed by those always looking for something new in sports design.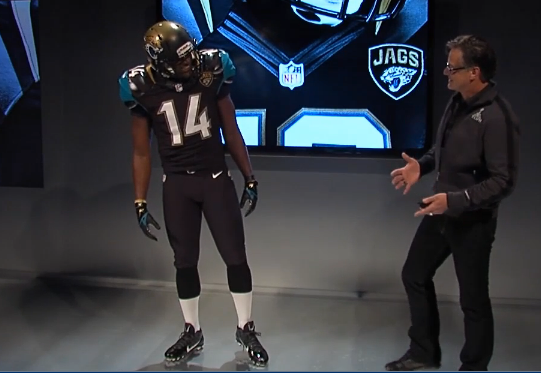 The new uniforms feature several elements not previously seen in the NFL including a two-tone gradient helmet, and different fabric types used together to create subtle designs.
"The Jaguar is now on the hunt" and "it's coming out of the shadows" were lines used frequently by Van Horne as he unveiled the uniforms to the media at Nike headquarters in Beaverton, Oregon. The whole idea of the all-black look with the hints of gold were meant to represent a jaguar creeping through the darkness.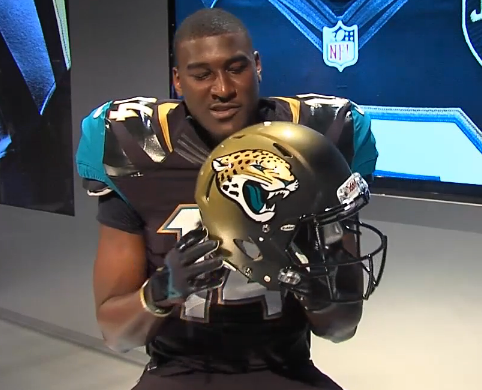 Instantly noticeable is the new helmet, it starts off as a matte black at the front and transitions into a shiny gold using a gradient of both colour and paint type.
"I like the gold and black helmet, it makes the emblem poke right out at you" said Jaguars wide receiver Justin Blackmon before adding he "wasn't really much of a uniform guy".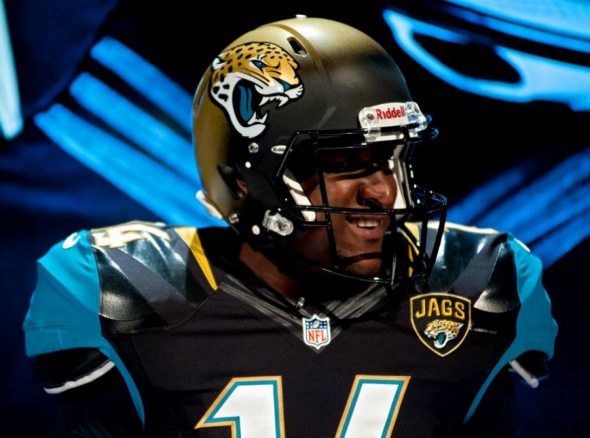 The jerseys themselves have a "sheen, shadow, and claw-inspired" design on the shoulders, the use of multiple fabrics on the shoulder create a design visible despite being entirely in black. Down the shoulders onto the sleeves is one of the rare uses of teal, originally the primary colour in the Jaguars identity. A shield patch with the popular fan nickname for the team "JAGS" is placed on the left side of the jersey "over the heart" as a salute to the fans of the team.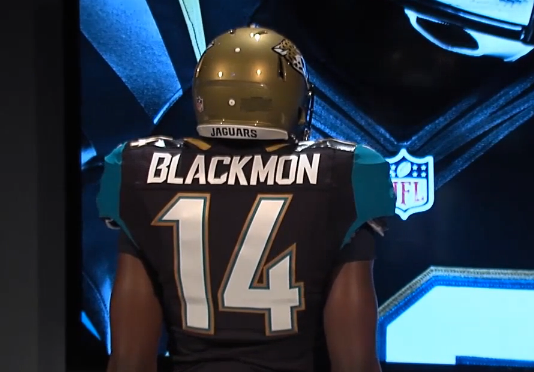 "The uniform is an amazing storytelling vehicle for us, I think we're most proud of this. It tells the journey of the culture, the pioneer spirit of the Jaguars ownership, with a nod to the fanbase and what a jaguar is all about" – Todd Van Horne, Nike's Creative Director for Football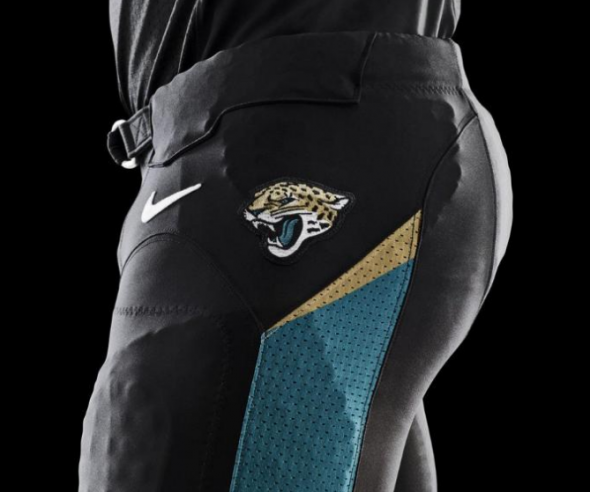 The design of the three uniforms appear to be  identical with only the colours being swapped appropriately, white pants are scheduled to be paired with the road white jersey while both the home black and alternate teal jerseys will feature black pants, once again creating the head-to-toe black look at home the team used last season.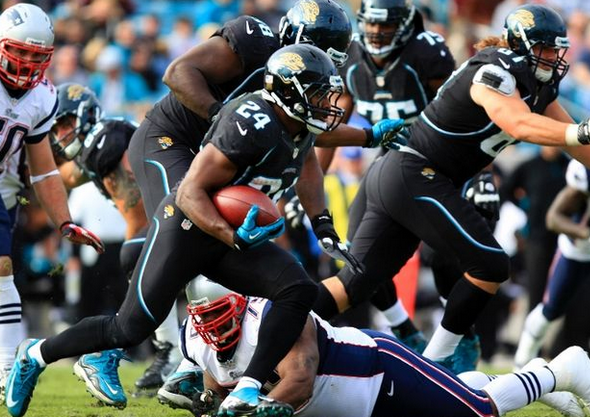 More photos from the unveiling below: