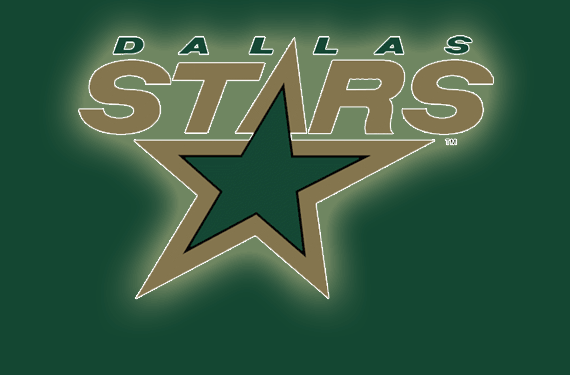 The Dallas Stars yesterday announced via email they will be holding a "special event" on Tuesday, June 4th, and while the words "new uniforms" were nowhere to be found a photo showing a row of jerseys hanging in a locker room was prominently featured.
It's no secret that the Stars will be unveiling a new look for the 2013-14 season, the club had been making it known since as early as January that they were looking to rebrand.
After early rumours swirled that ownership was considering a switch to red, white, and blue from the familiar green, black, and gold used since the franchise's first day in Texas we've since heard the uniforms will be predominantly green.  Phew.
While it's entirely possible the photo from the announcement used blank jerseys, it's also entirely possible it's a sneak peek of the new look.  Unfortunately it's in black and white so not a great sense of colour but here's the photo (along with a black-and-white photo at the top of their actual 2013 road jersey to compare):
As you can see there are some subtle differences between the two photos – on the "preview" at the bottom there's no arm striping or shoulder patches (that we can tell), the stripe along the hem is missing the lighter (gold) above the dark (green) and the collar striping is now also a solid dark instead of the gold and green of the 2013 look.
Is this a sign of the new look?  Probably, but honestly we can't say for sure.  Looks like we'll  just have to all wait one more month!