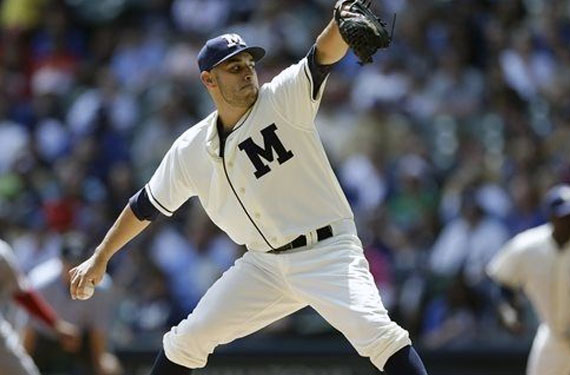 The Milwaukee Brewers and St. Louis Cardinals turned the clocks back one-hundred years, all the way back to 1913 in their game this afternoon at Milwaukee's Miller Park.
Milwaukee honoured the American Association Double-A Minor League Brewers who were winners of the American Association pennant during that 1913 season, their first of two titles in a row.  These Brewers played in Milwaukee from 1902 through 1952 with stints in all three levels of minor league ball, the final seven at Triple-A.  Following the 1952 season the National League's Boston Braves relocated to Milwaukee forcing the minor league club to relocate and rebrand as the Toledo Sox.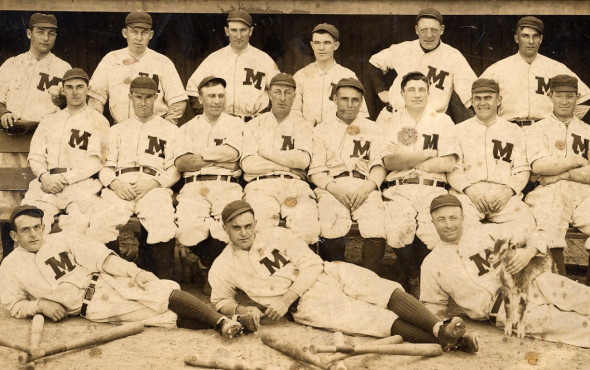 The St Louis Cardinals simply wore their uniforms largely based off of their Major League team uniforms from that same season.  The 1913 Cardinals went 51-99, finishing dead last by a wide margin in the National League.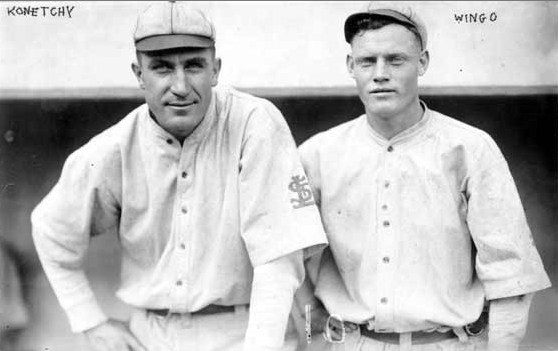 There were some inaccuracies with the uniforms, most notably with the caps, both teams added logos to the 2013 versions of the caps when both teams originally went with blank lids.  Both uniforms had no names or MLB logos on the back of the jerseys, a Majestic logo was on the sleeve for both teams. The MLB logo was present on the back of each team cap.  Milwaukee wore blank helmets (nice touch) while St. Louis went with their current helmets.
Some photos from the game below: