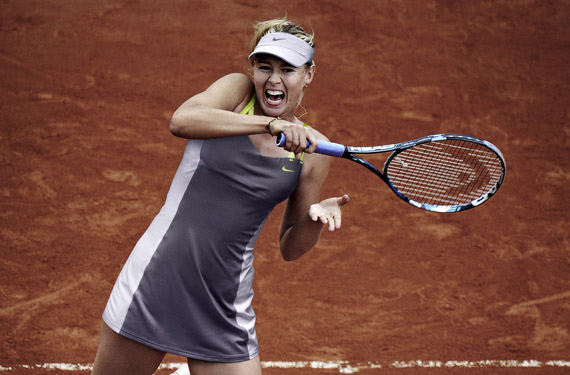 When it comes time to pick an outfit for Paris, tennis stars need something that matches the distinct red clay of Roland Garros. Nike has released its color scheme for its top seven tennis athletes as they prepare for this month's French Open, where average temperatures usually hovering around 60 degrees. Let's take a look at a line full of gray, blue and orange:
Rafael Nadal
Last year's winner Rafael Nadal will don a crew shirt with the brightest shorts of any of the Nike athletes. Expect the light-colored shirt with hints of orange to match well with Nadal's orange shorts and orange-accented shoes. Nadal will sport a gray headband.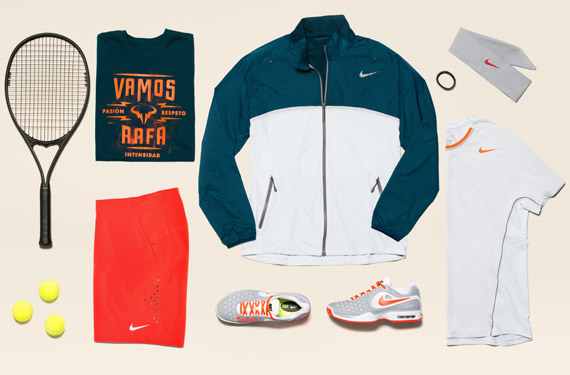 Roger Federer
Federer's blue-gray look comes tinted with bright green. As part of the RF line, Federer's cream and white crew shirt matches with blue shorts, a blue headband and blue on the shoes. Some touches of bright lime green dot the apparel. Expect to see the RF logo on the sleeves of Roger's shirt and gray warm-up jacket.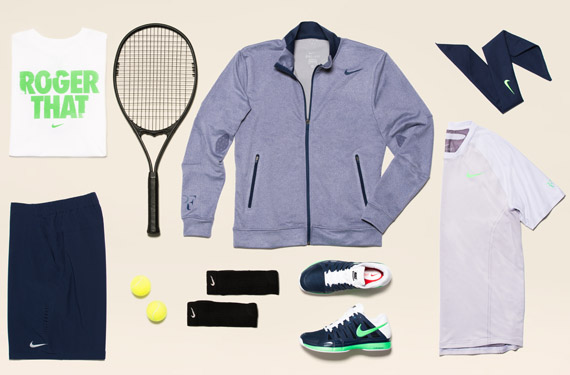 Juan Martin Del Potro
While Nadal may boast the flashiest shorts, Del Potro will blur your vision with his stripe-heavy crew shirt. Designed for boldness, orange and blue dominate the shirt, while blue shorts and a green-blue headband add to the look. Del Potro's orange shoes will tie to all those stripes on the shirt.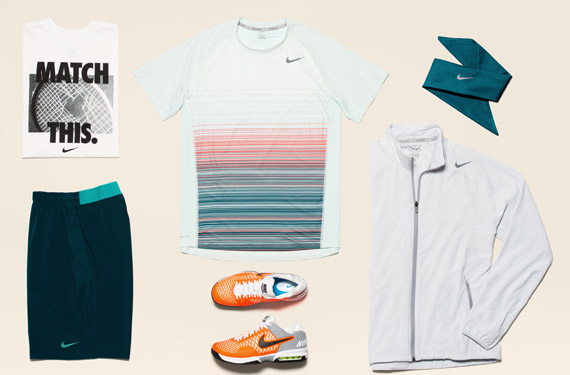 Serena Williams
Expect a healthy dose of blue, with a touch of orange for fashion-conscious Serena Williams. Her all-blue "wrap knit dress" is designed with sports in mind, cut in a way to maximize Williams' movement. The only bright color we'll see from Serena will be in the possible use of orange wristbands and an orange visor or headband, if she so chooses.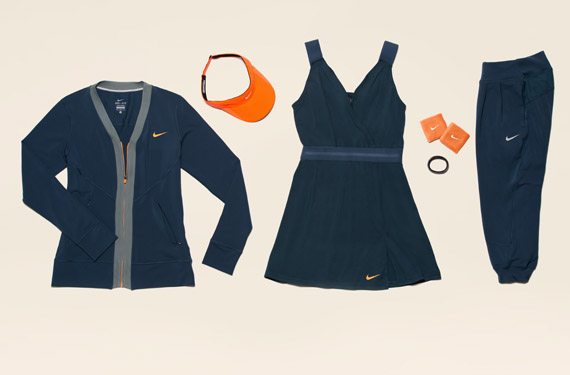 Maria Sharapova
Save for the bright yellow straps, the Nike Premier Maria Dress gives us what we've come to expect from Maria Sharapova, a princess-seamed (shaping seams) dress in her traditional style. This year's version offers light gray on the sides and plenty of darker gray on the front and back.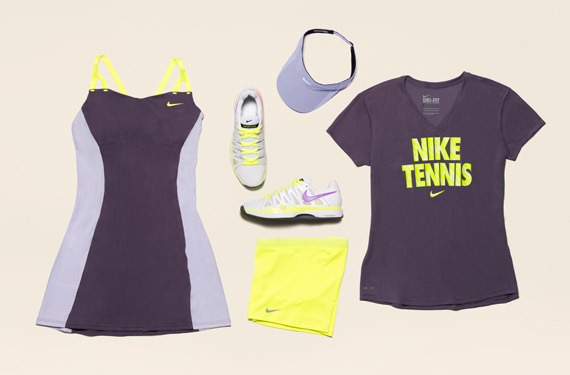 Victoria Azarenka
Victoria Azarenka will pair a traditional tennis skirt—this with a built-in jersey short—with a heather-look racerback tank. Expect splashes of orange to come from the skirt's waistband and Victoria's shoes.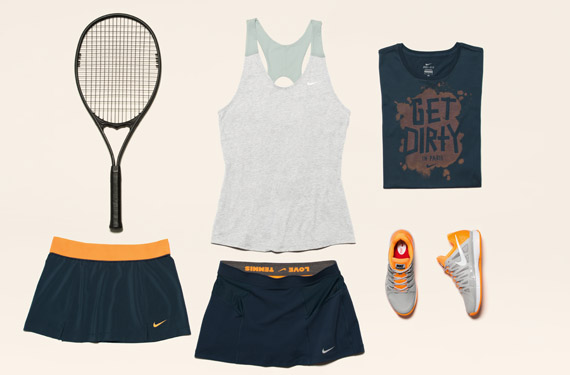 Li Na
The only one of the Nike athletes to opt for a collar, Li Na will sport a baby blue polo with her darker blue pleated tennis skirt. With both empire and princess seams, the high-tech polo offers a classic tennis look.