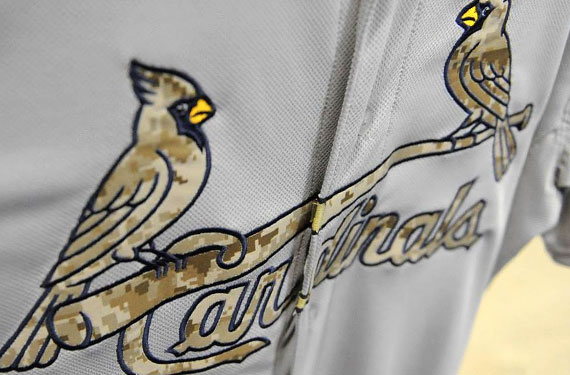 All thirty Major League Baseball teams will be sporting camouflage caps and uniform wordmarks for today's Memorial Day matchups.
Caps will feature the standard team logo on front but the crown will be a desert digital camo pattern.
Uniforms will be the standard white or grey (depending if home or road game) but with a camo pattern on the usual wordmark and on the player names and numbers.
This promotion includes the Toronto Blue Jays – Atlanta Braves matchup being held in Canada where Memorial Day isn't celebrated.
A gallery of some of the uniforms and caps being worn below: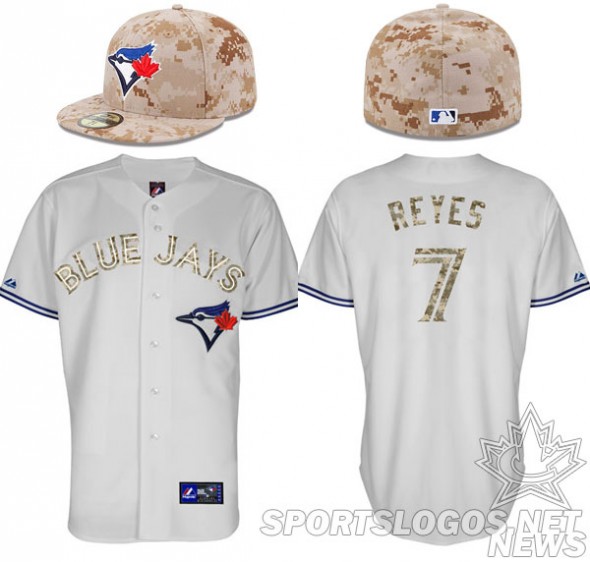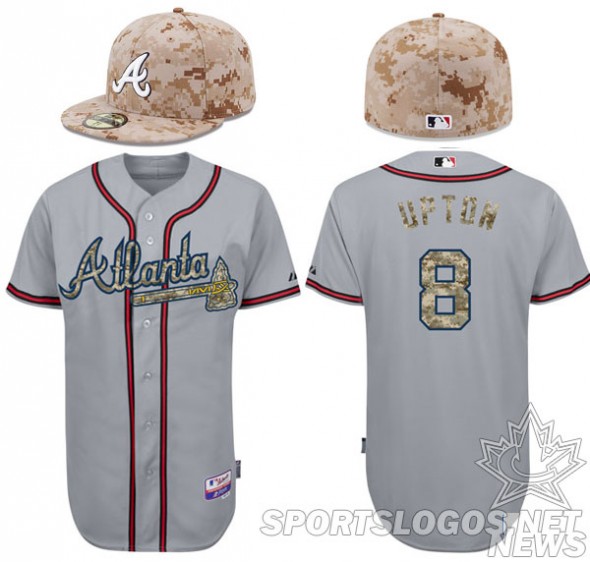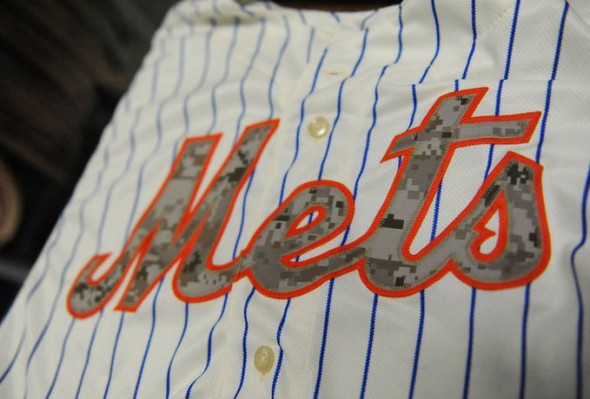 You can see all the caps and jerseys in the MLB online shop here.
A quick look at all the jersey wordmarks courtesy the Majestic Athletic Facebook page: