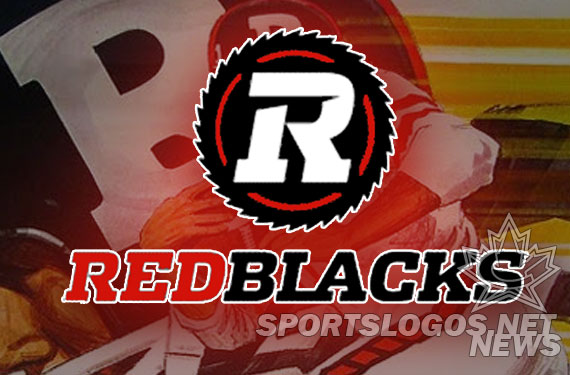 The new Ottawa CFL team set to begin play in next year's 2014 season will be known as the Ottawa RedBlacks according to recent trademark filings made by the ownership group.
Registered publicly with the Canadian Intellectual Property Office on May 21, 2013 the filings not only reveal the name the team will be using but also show the new logos the club will use in their inaugural CFL season.  The logos appearing in the registration are in greyscale, we've colourized them based on the obviously obvious colour scheme: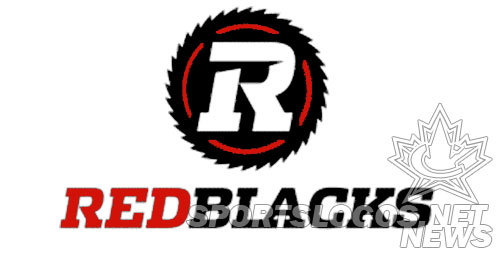 The main feature of the new logo, like the original Ottawa Rough Riders is a bold white 'R', the R is featured inside what's described in the trademark filing as a circular saw blade – perhaps a nod to the history of logging in the Ottawa Valley during the 19th century.  Below the circular saw blade is the team name, the "Red" part in red, the "Blacks" part in black.
A french logo was also created, the logo remains the same but with the team name shown as Rouge et Noir instead: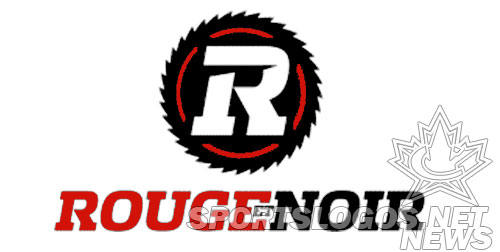 Two wordmark logos were also registered:
The Ottawa CFL team plans on announcing their new name officially on June 8th.  The names they had been considering were Nationals, RedBlacks, Rush, Voyageurs, and Raftsmen.
Act surprised, I guess.