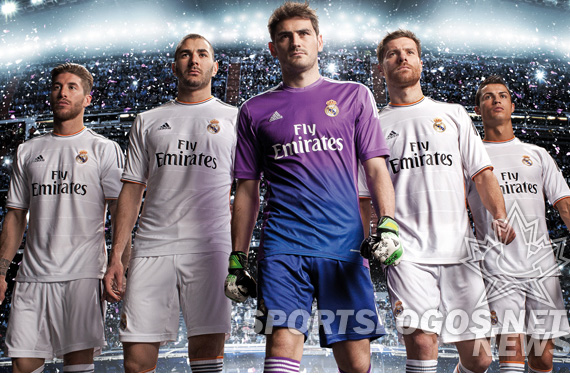 Adidas and Real Madrid have just launched the new official home jersey for the 2013/14 season. As one of the most renowned and successful teams in the world, the new "Merengue" shirt is sure to top the list of best-selling soccer jerseys a year from now.
While most people will recognize the all-white uniform for the Spanish giants, the new orange highlights a first in the club's history. Present on the side trim, collar and sleeves highlights, this new hue is combined with a dark lead tone for the adidas branding and new sponsors Fly Emirates.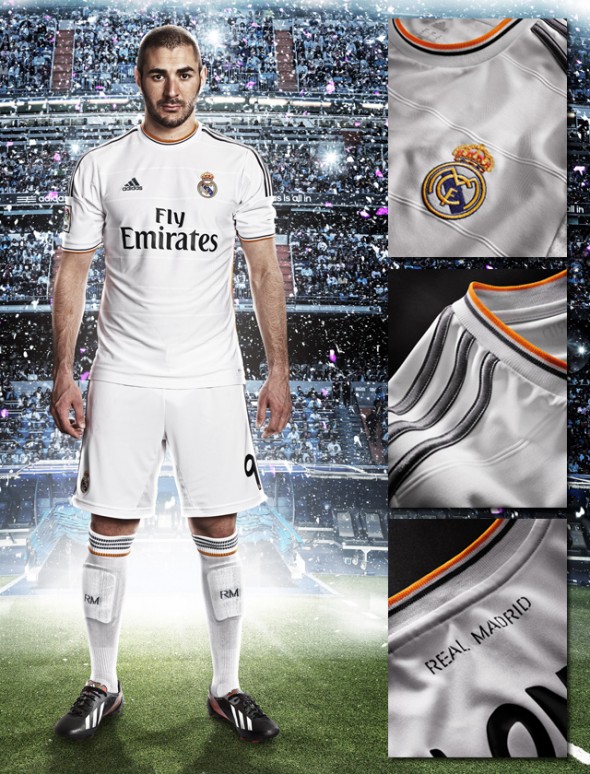 To appear at the front of Real Madrid's jersey, the Dubai-based airline struck a five year deal to replace previous sponsors Bwin. While official figures have not been revealed by both parties, the Spanish media reports that it will be worth up to 30 million euros per season. Despite being an impressive figure, this still leaves them behind teams like Manchester United, Barcelona, Bayern Munich and Liverpool when it comes to the shirt-sponsorship deals.
http://youtu.be/1lP8em7nhwo
How do you like the addition of orange? Does it play well off the charcoal? Will you buy this kit?