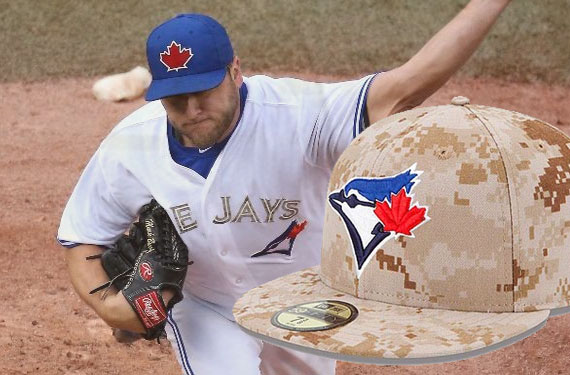 On Memorial Day this season, Major League Baseball had produced special camouflage versions of every team cap and jersey for each club to wear to honour the memory of those who had served in the military.
Every team wore the jerseys but the Canadian-based (and therefore, non-Memorial Day celebrating) Toronto Blue Jays opted not to wear the caps that had been produced for their players to wear on May 27th, instead going with their batting practice lid.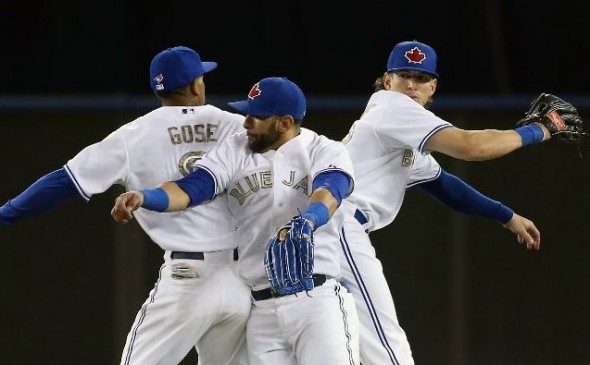 While we had our hunches and theories as to why the Blue Jays didn't wear the special cap we wanted an official reason, so we reached out to the team to let them explain what happened:
The Toronto Blue Jays wanted to recognize both the American military on Memorial Day and our own Canadian forces. Had we worn the American camouflage pattern on the caps and uniforms, it would not have recognized the Canadians who defend our freedom and continue to do so. The Canadian military camouflage was not used in the design of the Blue Jays uniforms. Therefore with the support of Major League Baseball, we chose to wear the maple leaf cap in a regular season game for the first time along with the MLB designed uniforms. This allowed us to recognize the tremendous services provided by proud, patriotic men and women on both sides of the border. – Jay Stenhouse, VP Communications, Toronto Blue Jays
A logical explanation made with the blessing of Major League Baseball, the cap and jersey contained the US military camouflage design, not the Canadian design, by wearing the US camo jersey and the maple leaf cap this allowed both nations to be honoured.
NewEra recently announced a line of patriotic themed caps to be worn on July 4th with stars in the pattern of the US flag added to the cap logos of each team.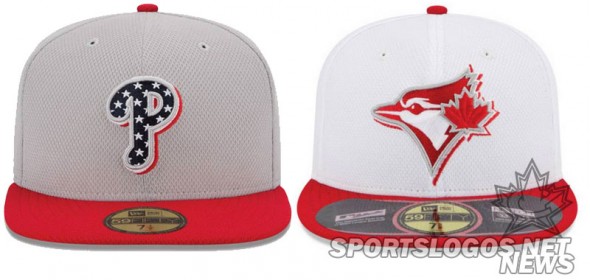 We won't have a similar incident with the Toronto Blue Jays this time as their cap was missing any hint of U.S. symbolism with their logo instead in red and white.