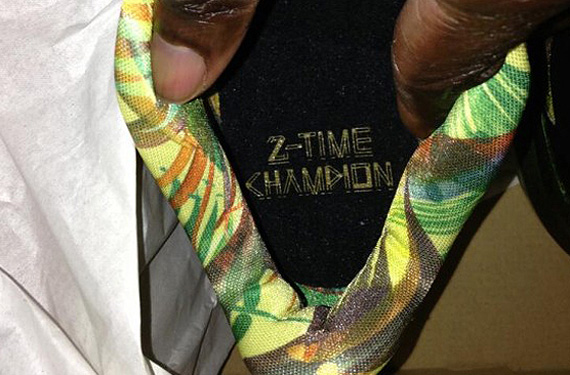 Nike knows all, apparently. Even down 3-2 to the San Antonio Spurs in the NBA Finals, which resumes tonight in Miami, the Heat will—according to a new Nike Lebron shoe—actually win the best-of-seven series with a win tonight and Thursday.
How do we know? As Kix and the City shows us, a new Nike Lebron X Floral low shoe has the inscription "2 Time Champion" inside on the black insole of one of the shoes. It has the dates "11-12" and "12-13" inside the other.
As Nike continues to rake in cash selling all sorts of "colorways" of its differing shoes, including wild green and black Lebron shoes, we may have to put a hold on the floral print. Of course, if Nike really knows all, the Spurs could be in trouble over the next two games.