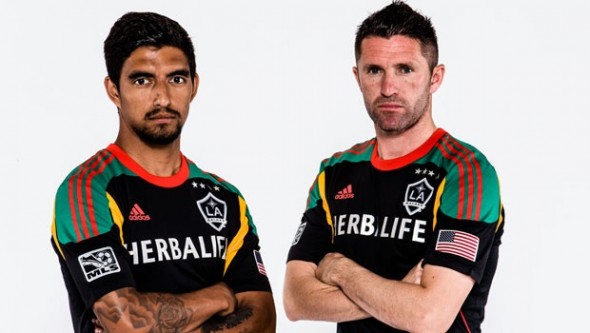 Over a year ago, the MLS LA Galaxy started a Facebook campaign to solicit free design from their fans. This week, they showed the winner.
Using a colorset inspired by the original 1996 Galaxy uniforms, the new Adidas jersey will be paired with black shorts with 3 red Adidas stripes. The Galaxy badge is rendered in black and white, with a red Adidas logo.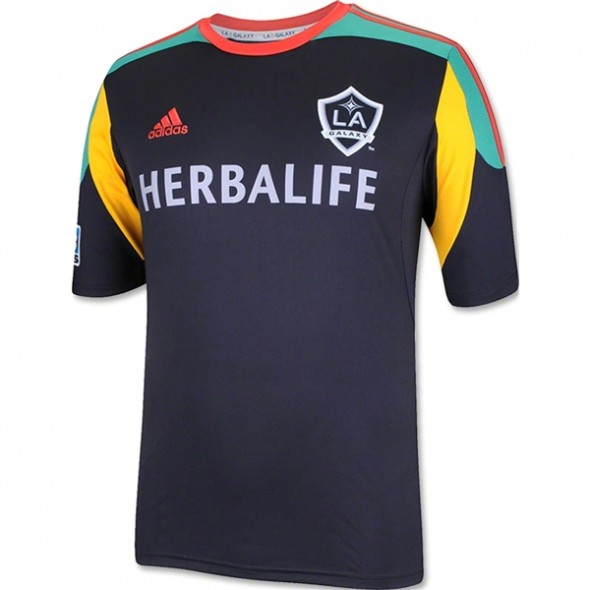 The 1996 edition of the Galaxy got to show off their uniforms on the Jay Leno Show.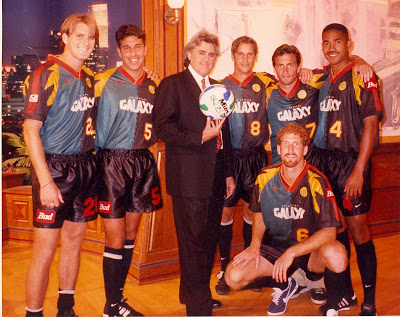 http://www.youtube.com/watch?v=l5VXt8E0Nkk
The jerseys will be worn August 17, against Real Salt Lake.
Are you a fan of the black, yellow, teal, and red kit? Will you buy it?