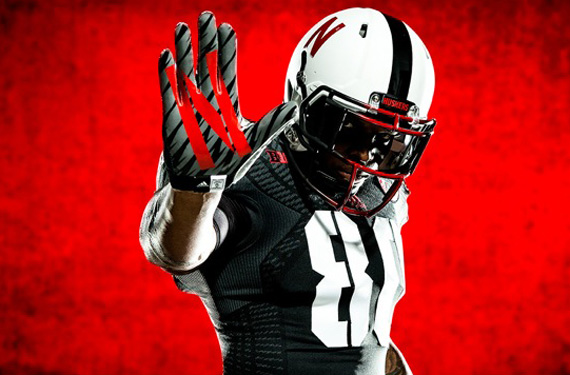 Husker fans will love this: black shirts. Now it will be up to the famed Nebraska defense to live up to the alternate uniform the Huskers will wear on Sept. 19 when they host UCLA.
The (once?) legendary Nebraska defense has a corn-pleasing nickname of "black shirts." Coaches will even hand out physical black shirts during practice at some point during the season, usually after the team's first dominating defensive performance. Now the entire squad gets to wear black shirts. And in September.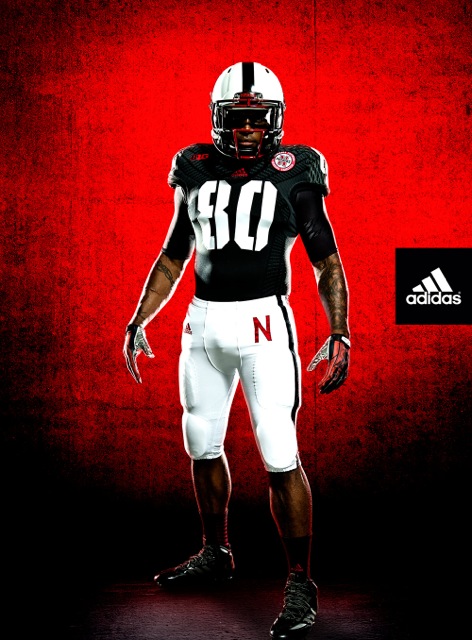 Last season, in a break from tradition, Nebraska donned an alternate uniform against Wisconsin, a push from adidas in what the German giant dubbed an "Unrivaled" matchup. This year's unrivaled game again pits two adidas-sponsored teams, but gives Nebraska a completely different look than the one from last year.
The focus of the one-time compilation will certainly revolve around the jersey. The all-black top goes a different direction than the team's traditional red jersey. Embedded in the black is a grayed pattern across the top and shoulders. And those white, stenciled numbers offer up something uncommon on football uniforms. On the back, expect to see player names in red.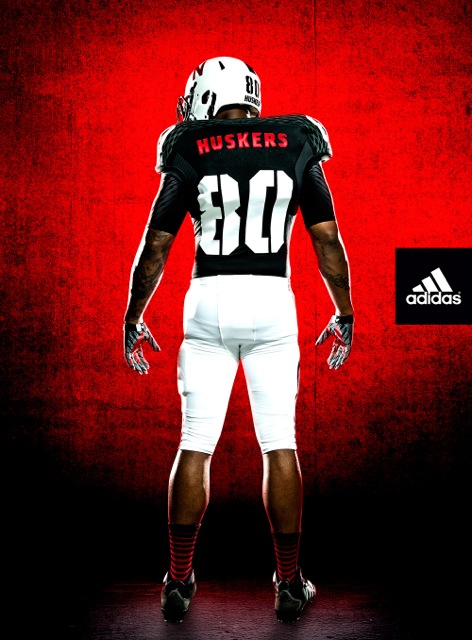 The Nebraska helmet features a white matte background with the traditional red "N." A wide black stripe and two-toned black and red face mask offers character there.
The white pants use black stripes and a straight red "N" on the front left hip.
For footwear, expect black and red vertical socks and cleats. For more visuals of the entire look, check out this promo video.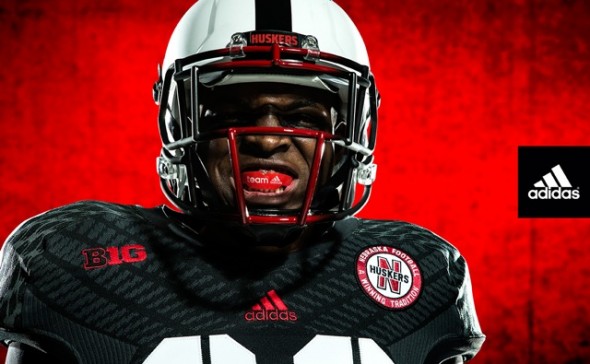 In a first, adidas says the new uniform also serves as the introduction of a new uniform technology featuring engineered body mapping to maximize compression zones across the chest and sides.
All Nebraska fans will see, though, are black shirts. The defense has no choice but to step up.