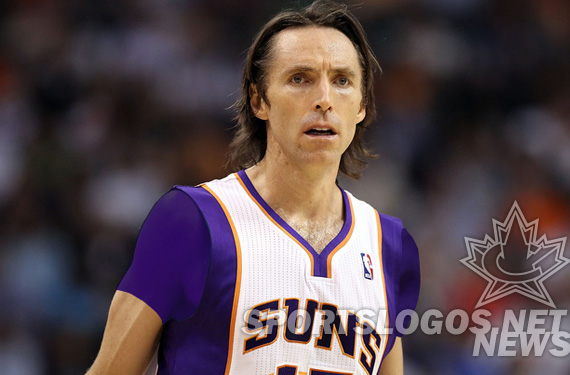 After news came out that up to five other NBA teams would have sleeved alternate jerseys in the upcoming 2013-14 season, you could say that there was a mixed reaction to the news. Some were excited to see the trend spread from Oakland into other parts of the NBA, and others, like Phoenix Suns PG and noted twitter aficionado Kendall Marshall, wanted absolutely nothing to do with the trend.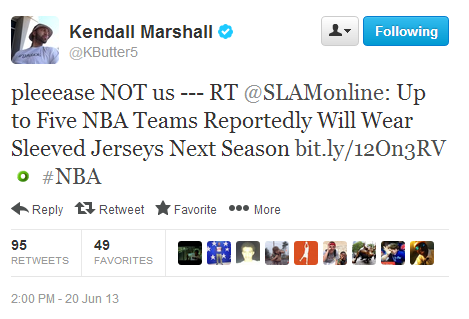 Unfortunately for ol' @KButter5, azcentral.com is reporting that it's looking very likely that the Suns are going to be one of those five teams with a sleeved alternate next season. This particular bit of news makes sense, especially considering that since the Suns have recently gotten new logos. Obviously that means that new uniforms should be on the way, and what better way for the Suns to make a splash with their new look than to hop on the latest trend?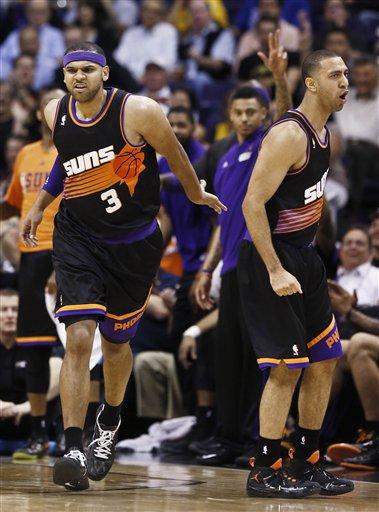 In my opinion, this has the potential to either be something that looks really good, or be an even worse aesthetic disaster than the Warriors' look was, or the Zubaz craze that hit college basketball. It'll probably be the latter, but either way, this definitely adds a lot more intrigue in anticipation of the unveiling of the Suns' new uniforms.
As usual, let us know what you think about this development. Do you think it's awesome? Awful? Awesomeful? (I'm sorry. But really, let us know.)