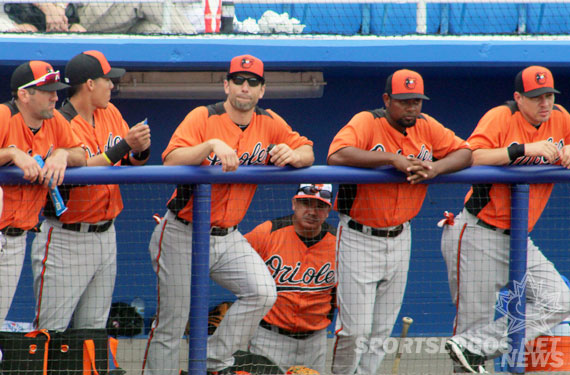 Majestic Athletic, the producer of every on-field Major League Baseball uniform for the past decade, unveiled the next generation of MLB batting practice jerseys via their 2013 All-Star Game BP uniforms.
"Players demanded durable, lightweight, breathable fabrics with cooling technology and a traditional look.  We delivered.  Introducing the new MLB Authentic Collection Batting Practice Jersey from Majestic.  Utilizing a combination of advanced fabrics, strategic ventilation, and quick dry mesh piecing, this new addition to the MLB lineup is sure to be a winner on-field and off!" – Majestic's Announcement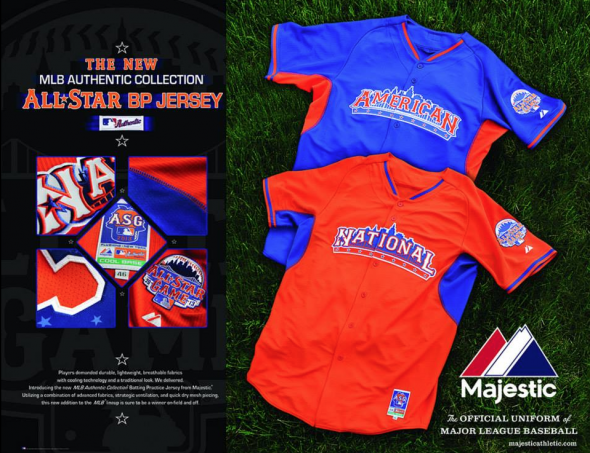 The past few incarnations of the MLB BP jersey program have been largely templated across the league and there's no doubt that this won't be any different; so what can we expect our favourite teams to look like when they take the Spring Training field next Februrary?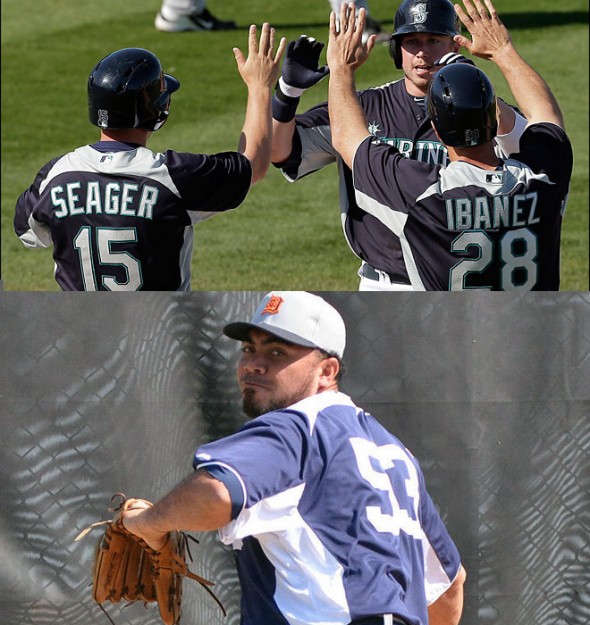 It looks like those silly large collars worn by teams like Detroit and Seattle in the current version are gone, replaced with much more traditional (but still different) collars which run from the buttons through to the shoulder.  The collar piping looks to be approximately half-an-inch in width.
No more alternate coloured side panels running from the waist all the way up to the armpit, now they're limited to just the armpit area; which, well, could hide some rather unsightly sweat stains I suppose.
So with all that information in mind, let's open up Photoshop and take a shot at what this new look could produce for a couple of MLB clubs come 2014: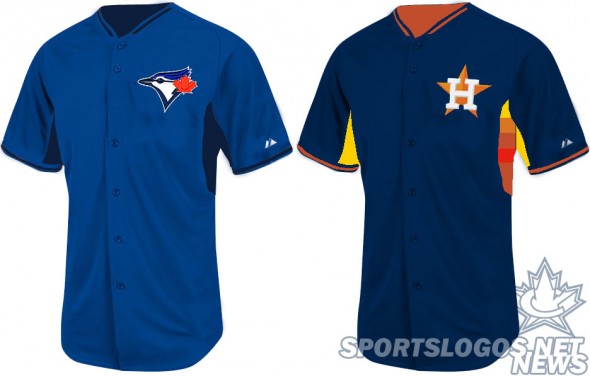 If that's what we end up getting next season, I'm a fan.
—
As for the 2013 MLB ASG jerseys, as with the jerseys of the last few games they are largely inspired by the branding of the host team, this year that team is the New York Mets.  The road AL jersey is blue while the home NL look is orange, both colours of the Mets.  The classic NYC skyline logo featured in the Mets primary branding is incorporated across the chest with the league names.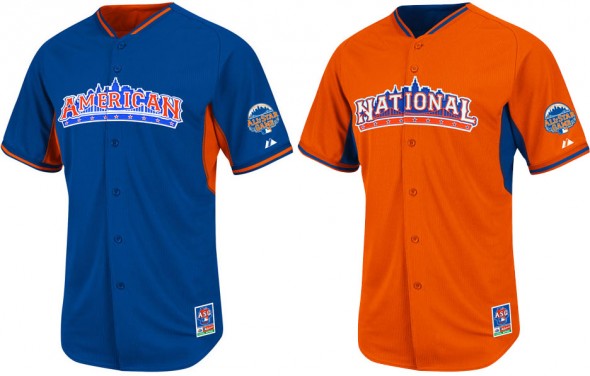 On the back the player numbers will have a star pattern sublimated onto them, here's a close up look courtesy the Majestic Facebook page: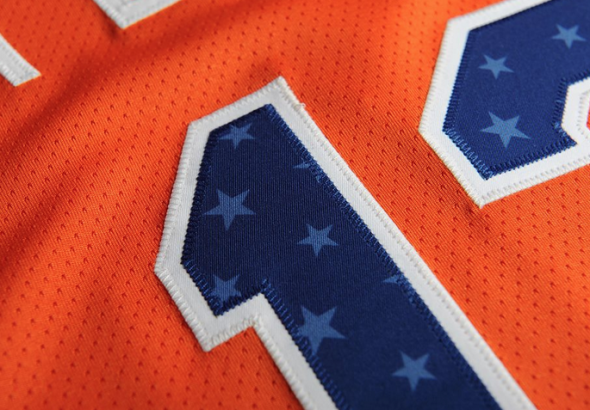 No fear fans of baseball tradition, players will still wear their respective big league club uniforms for the actual All-Star Game; the blue and orange jerseys you see above will be worn only for the Home Run Derby and during pre-game warmups.