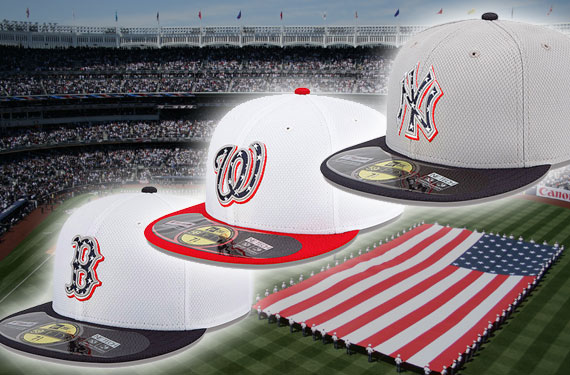 This afternoon to celebrate U.S. Independence Day every Major League Baseball club will wear a patriotic themed cap on-field.
The design is templated across the league, every club has either a white or grey lid (depending if they're the home or road team today) with a predominantly blue version of their standard cap logo outlined in red and silver with a US flag star pattern mixed into the logo.  Depending on the colour scheme of the club either a red or blue bill and button is used.
A look at what each club will be wearing today in the graphics below, broken up by American and National Leagues:


 Nothing has been announced as for alternations to team jerseys but Majestic Athletic, official supplier of on-field uniforms to MLB, has been posting photos of this US Flag patch to their Facebook page the last couple of days: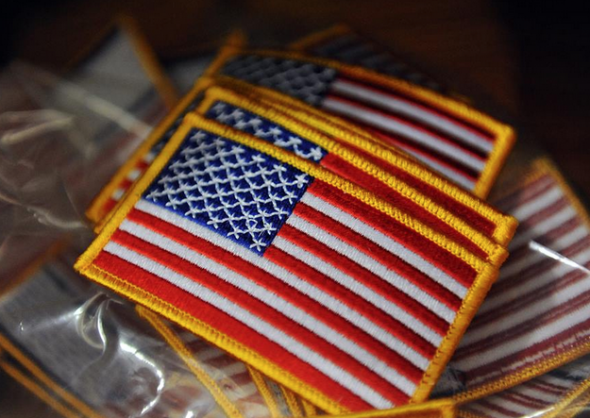 Personally, I'm expecting to see this on the field this afternoon. (update: We now know these will NOT be worn on jerseys today, please disregard) Teams usually wear this patch sewn-over the MLB logo on the back collar of their jerseys for the September 11th game.
As is the custom this year, this promotion wasn't without it's share of controversy.  Much like the Atlanta Braves BP cap situation, in which their cap design was pulled "before it was ever official" the Cleveland Indians original look for today featured their Chief Wahoo logo with a stars and stripes theme seen here: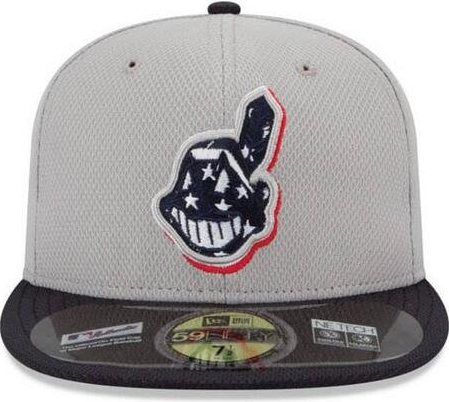 Yeah, you could understand why there'd be an issue with that… Anyways it was either MLB, New Era, or the Cleveland Indians who stepped in and made the switch to their "block C" logo for the game.
Also as you can see from the league-wide graphic higher in the article the Blue Jays will be wearing a Canadian-themed cap for the game tonight; which, yeah, makes sense in that they're a Canadian team but really only if they were also wearing these on Canada Day… but unlike years past, they didn't.  To sum  up, the Blue Jays are wearing these Canadian caps for one game this year, American Independence Day.  Makes sense.
All of these caps are available for purchase with proceeds going to support Welcome Home Veterans; you can pick up your patriotic Stars and Stripes cap here.