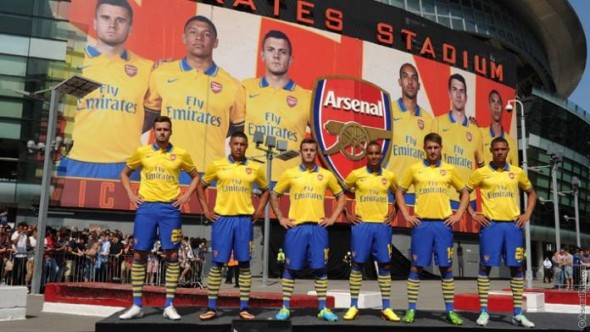 It appears that both North London clubs are going back to familiar looks this season; Tottenham Hotspur returned to the white shirt-navy shorts combo that has been a staple of their existence as a football club and now Arsenal have unveiled their new away kit that marks a return to the yellow shirt-blue shorts combo that has been a prevalent away kit of choice for most of their modern history.
The return to the old traditional away kit is a welcome change after last year's funky and decidedly non-traditional purple-&-black striped away kit. This kit, combined with Arsenal's stellar primary kit actually staying around for a 2nd season (which is a rare occurrence for a bigger club in Europe), should also put the Gunners in the running for best looking club in the 2013-14 EPL.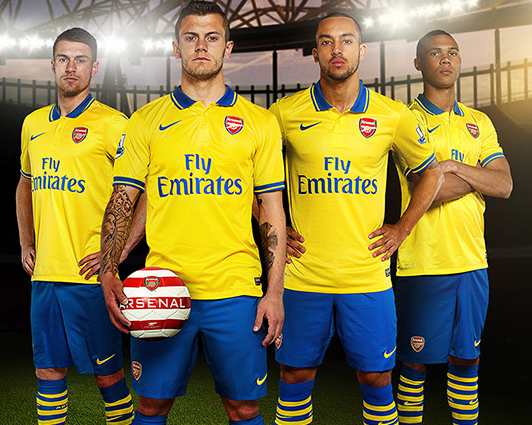 The only big break from "tradition" would be that the socks are now blue with yellow hoops instead of being a solid yellow, but that just seems to enhance the look, rather than detract from it. Overall, it's a very good looking kit and just like Spurs fans should be impressed with their "new" old look, you should definitely expect to see plenty of Arsenal supporters sporting these kits at the Emirates Stadium during the upcoming season.
So, what are your thoughts? Is this one of the better kits to be unveiled this offseason or what? Let us know!