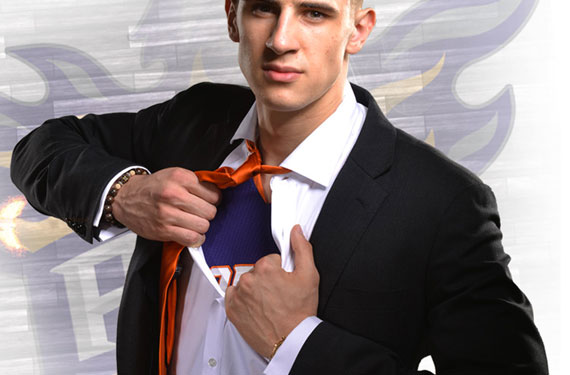 The Phoenix Suns are in the process of a brand tweak this Summer, they've already unveiled their new logo and yesterday, the process continued as they posted a teaser graphic to their homepage showing a glimpse of their new road uniform.
What's surprising about what we see in the teaser is what's staying the same from last season, purple remains as the main colour of the Suns road uniform.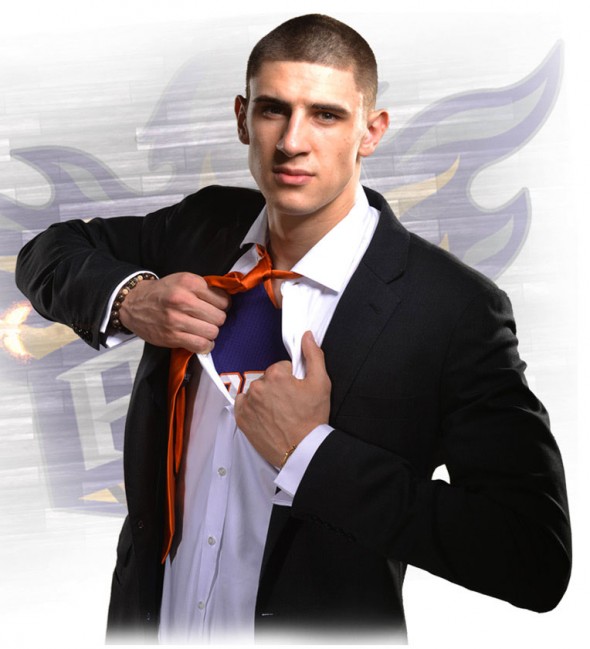 We're not complaining, we're a fan of the Suns in purple, they've been in purple since day one, we're just confused.  Purple has been eliminated from just about every other aspect of their identity heading into the new season. The graphic below shows the primary logo change from last year to this and how purple was completely removed from the update: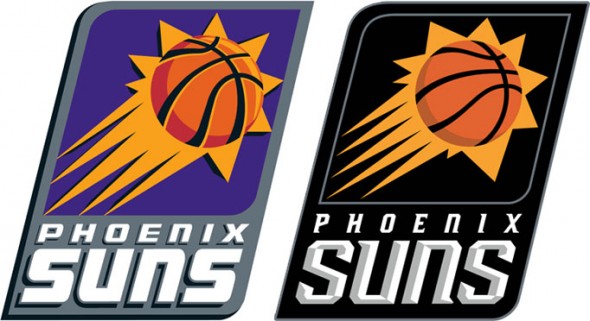 We haven't seen the new Suns uniforms for the upcoming season but we can tell you some bits of information that we've been hearing…
– There will once again be an orange alternate uniform, the "PHX" abbreviated script is not returning, it will read "SUNS" instead.
– The road uniform is purple as shown above, and will once again say "PHOENIX" across the front.
– Uniform scripts will be diagonal going up from left to right, like they were back in the 1990s: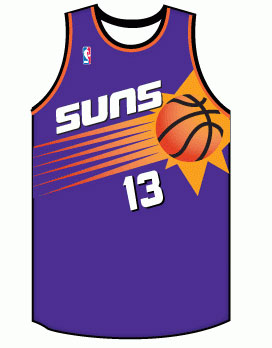 – The home uniform, obviously white, appears to be mostly orange and black otherwise – I wouldn't be surprised if there were not any purple on the home and alternate uniforms.
Phoenix is expected to unveil their new uniform set in the next couple of weeks, we'll have all the details when it happens.  We're not sure if the streaking basketball/sun logo across the front will be returning but that would be pretty rockin' if it were, wouldn't it?