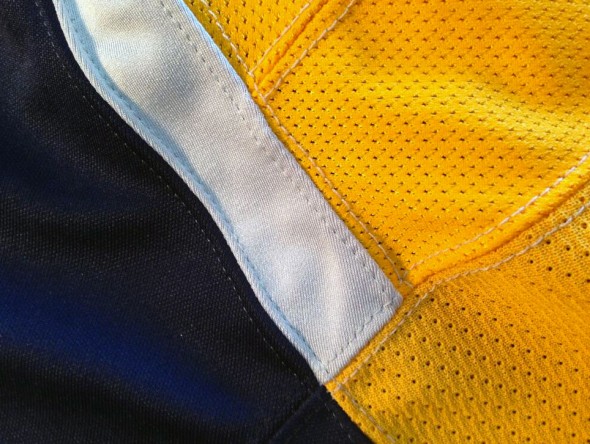 The Buffalo Sabres are the latest club to post out a teaser photo of their new uniform, Tweeting out a photo of a small section of their new alternate uniform yesterday afternoon.
The photo shows a yellow mesh-like material, leading us to believe it's the main body colour of the jersey, along with a solid blue with white trim – either striping for the shoulder yoke or the waist.
The feeling here is that the blue and white stripes make up a shoulder yoke in which the trim stops well before the main shoulder colour — similar in style to what the Boston Bruins used to wear in the 1960s.
Here's a mockup of what we were thinking in terms of what the photo shows in relation to a potential jersey design: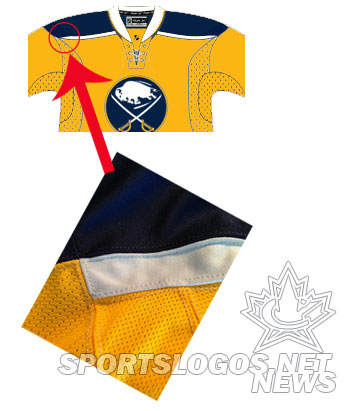 Again, that's just a concept, a guess of the striping based on that small teaser photo — we have no idea what logo will be worn on the chest either.
Stay tuned to SportsLogos.Net News, or follow us on Twitter, for all the latest on what appears to be the first yellow jersey in the history of the Buffalo Sabres franchise.