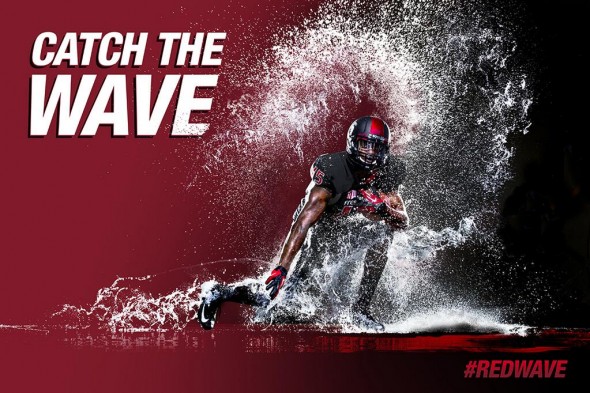 Fresno State Bulldogs teased and finally released their black out uniforms for their November 2nd matchup with Nevada.
The uniforms have black pants ans jersey, with red numbers outlined in silver, silver stripes under the arms and a very distinctive helmet.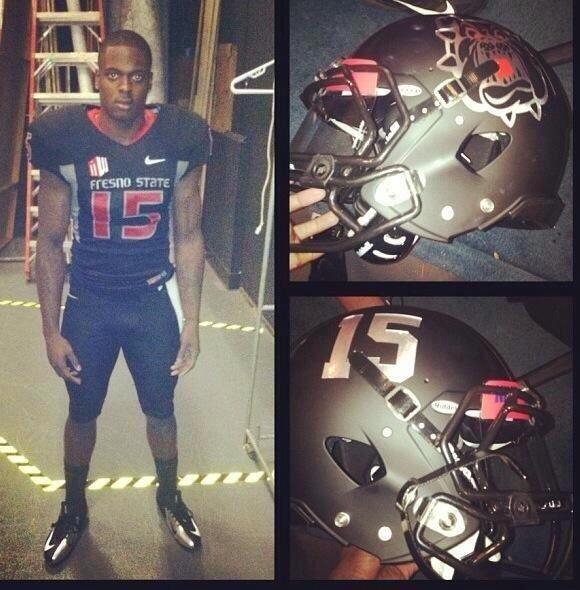 The helmet is a flat black, thought he flash pictures make it appear charcoal grey. It has a thick red stripe down the middle, and different graphics on each side. One side is a black Bulldog, outlined in silver. The other side sports a silver player number.
What do you think? Is this a good look? Or further proof that college football is dressed by the visually tone-deaf, trying to appeal to kids who lack any sartorial taste whatsoever?