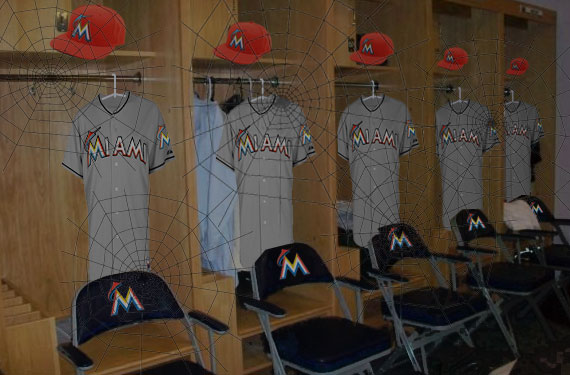 If you ran out and purchased the new Miami Marlins road grey jersey or the alternate "red-orange" cap following their unveiling prior to last season, well, you might want to sit down… The Marlins will not be wearing either throughout the 2013 season.
Responding to an email SportsLogos.Net sent to the Marlins, Matt Roebuck the team's Director of Media Relations told us that both the grey jersey and red-orange cap would not be worn and that the decision was made prior to the season.  The team wanted to set the uniform combinations for the season and both those options didn't make the cut.
"The red-orange cap and gray jersey will not be worn this year; prior to the season it was determined we would not wear them as part of the uniform combinations this season." – Marlins Director, Media Relations Matt Roebuck
The Marlins, true to their word, have not worn either the grey jersey or orange cap during the 2013 season — they've instead opted to have their black alternate jersey take the place of a regular road uniform and only wear the all-black cap for all games home and away.
For those wondering, the Marlins last wore their road grey jerseys on September 25, 2012 for a game in Atlanta.  Braves fans might remember that game best for Freddie Freeman's playoff clinching walk-off home run in the bottom of the 9th.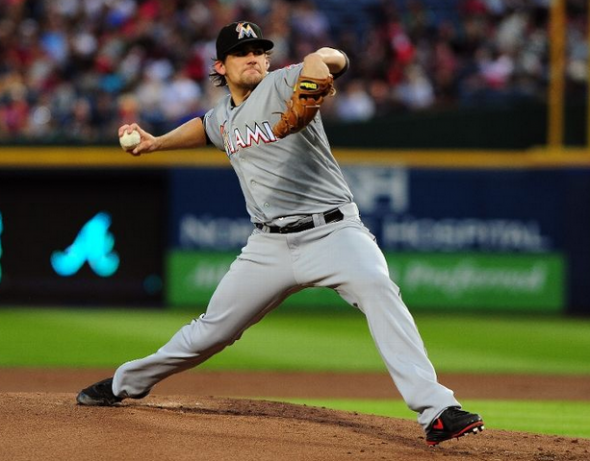 As for the orange caps, they've been mothballed for over a full calendar year now, making their last in-game appearance on June 7, 2012 – coincidentally also in a game in which the Braves came back late for a big win.  I'm sensing a theme here.  Apparently the Braves are Miami Marlins uniform killers.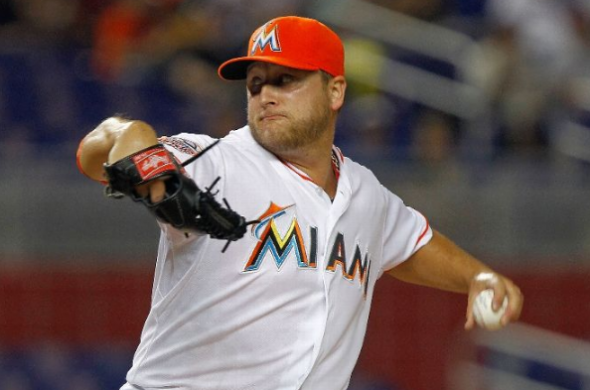 Despite their unofficial departure from the Marlins rotation — both the jersey and cap are still listed as the official road and alternate cap in the Marlins 2013 MLB Stylesheet — they are available for purchase on the MLB.com shop, the cap here and jersey here.
As we discussed at the All-Star Break, the Marlins have seen an unusual improvement in their performance when wearing their orange alternate tops at home, posting a .700 winning percentage over 10 games – compared to a percentage of .375 in anything else at Marlins Park.  You can see the full breakdown of the Marlins uniforms and their record in each here.