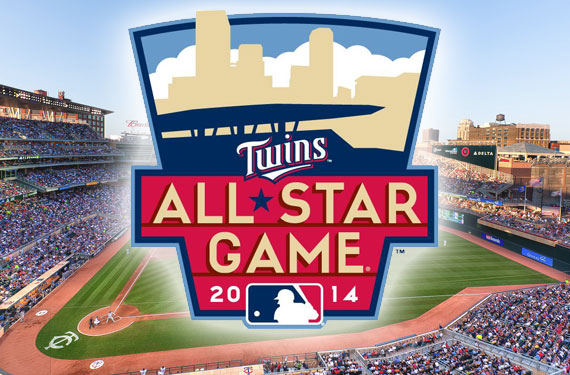 The Minnesota Twins along with Major League Baseball today unveiled the logo for the 2014 MLB All-Star Game to be held on July 15, 2014 at Target Field in Minneapolis.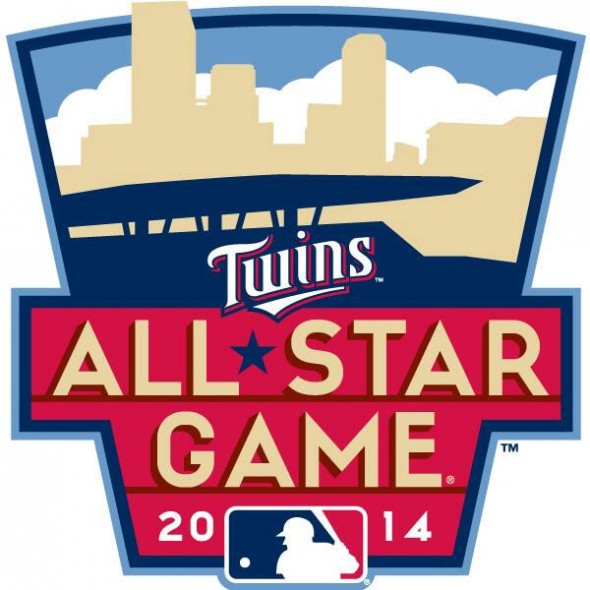 According to the official release on MLB.com:
The logo focuses on the structure of the ballpark within downtown Minneapolis, and it features the club's core colours of navy and red, with a tan skyline and a blue sky. The tan skyline represents the quarried limestone used throughout Target Field, while the sky blue is symbolic of a clear Upper Midwest sky. The retaining keystone shape is inspired by the Twins' historic "Minnie and Paul" logo that represents the twin cities of Minneapolis and St. Paul.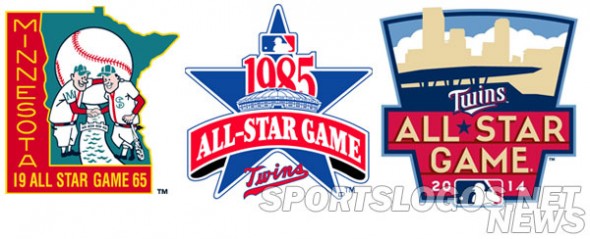 This marks the third time the Twins will have hosted the game, 1965, 1985, and now 2014.  All three games will have been played in different stadiums (Metropolitan Stadium, HHH MetroDome, Target Field).