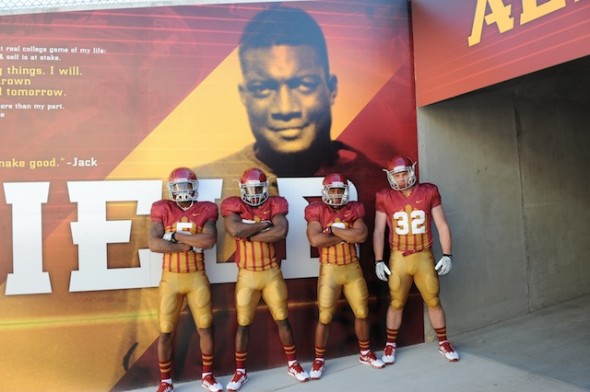 The Iowa Cyclones have had some success against their in-state rival, the Iowa Hawkeyes, while wearing throwbacks. In 2007, they wore throwback uniforms and beat Iowa, 15-13. So, for their 2013 matchup, the Cyclones are hoping to rekindle that magic by wearing uniforms similar to those they wore in the 1920's.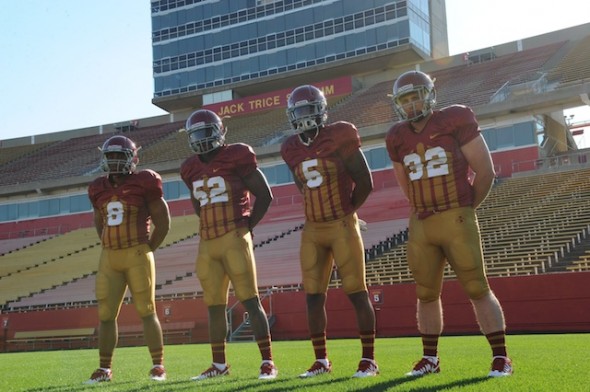 The uniforms are cardinal and gold, with metallic pants and jersey stripes, on cardinal jerseys with white numbers. Leather helemts wouldn't pass NCAA safety guidelines, so they will be in cardinal helmets.
The design is from the 1920, when Cyclones legend Jack Trice, for whom the stadium is named, played for Iowa State.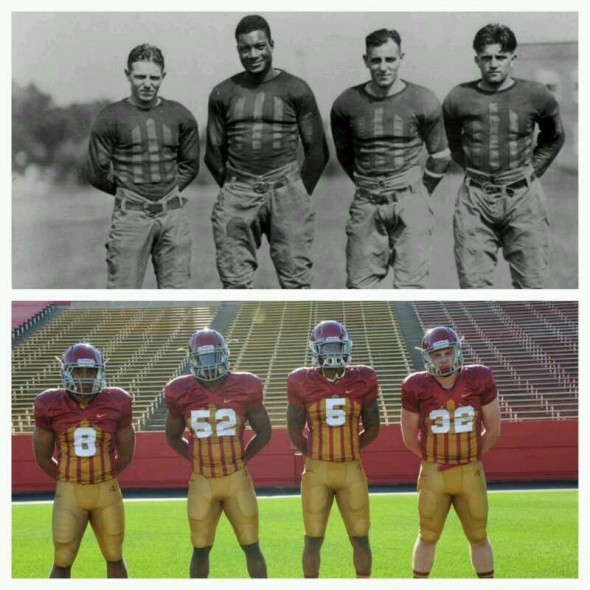 The white numbers are a good call, as any combination of cardinal and gold, with or without outlines, would have been illegible.
How do you like the 20's look? The vertical striping hasn't seen much of a resurgence, even with the current goofy trend in college uniforming. This is distinctively a retro look. But are you a fan?