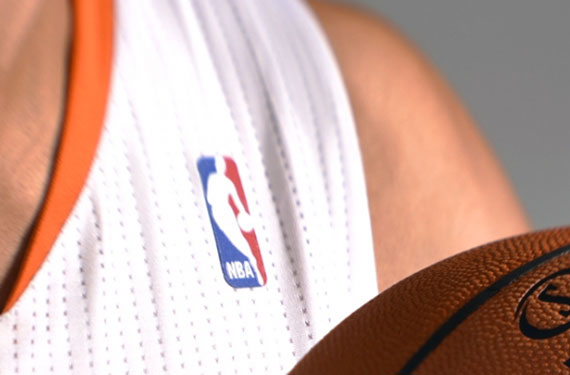 The Phoenix Suns announced their new uniforms will be unveiled at a fashion show (because, really, that's what a new uniform unveiling is despite what most men would like to think) in Phoenix on August 15th.
Various social media accounts operated by the Phoenix Suns have been posting teaser graphics for the better part of the last month, we've assembled all those graphics for you here in this post.
First, what we know is the home uniforms will be white and the road uniforms (despite the heavy push for black and orange) will remain purple – as proven in the photo below: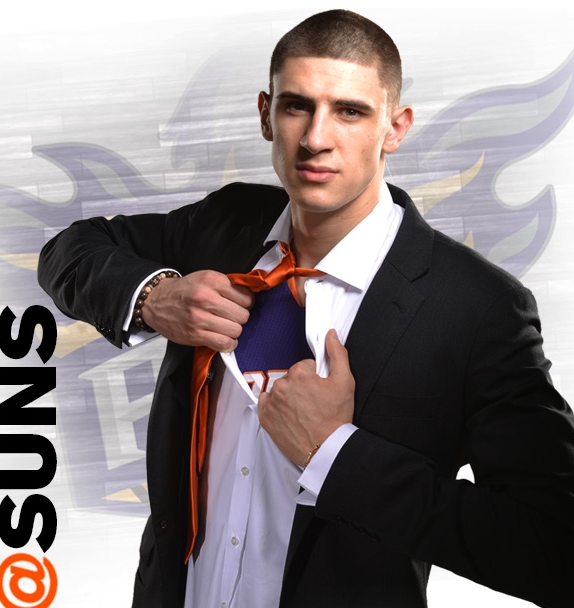 That graphic also shows the front jersey script goes up diagonally from left to right, similar to how the Suns uniforms of the 1990s were.
The home white uniforms will feature "SUNS" across the chest, also diagonally from left to right, in orange with black trim.  I'm not seeing any traces of purple on the home uniform despite it's overwhelming prescence on the road jersey: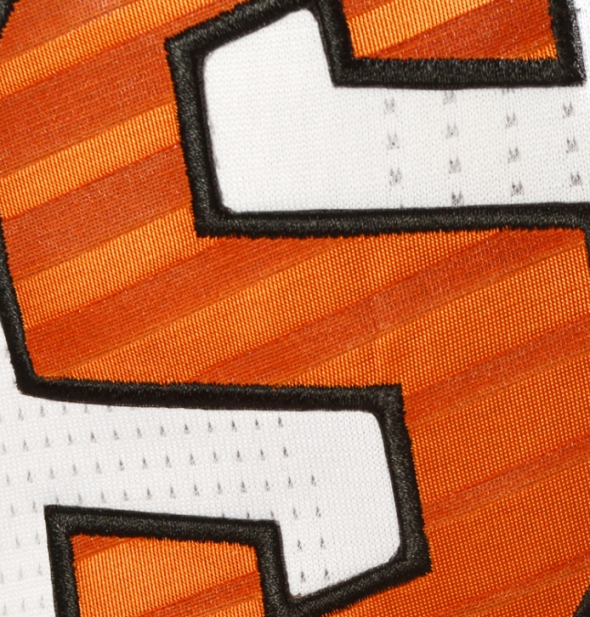 We also know the home uniform will have an orange collar: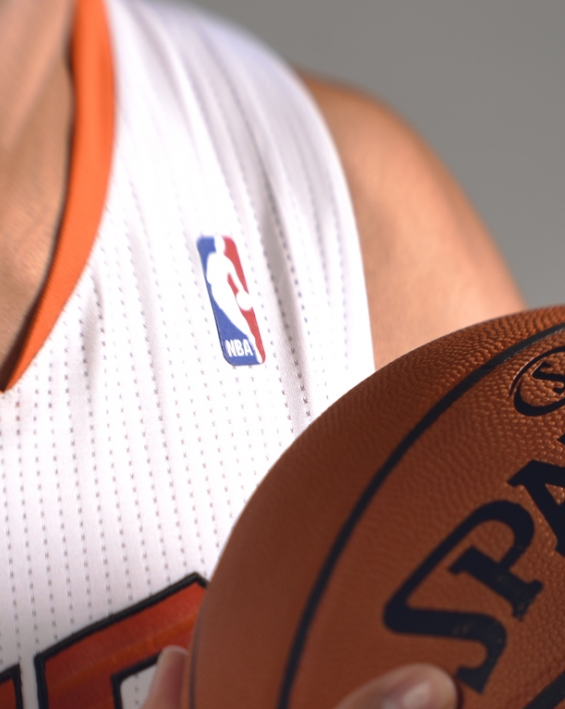 With an orange stripe running up the sides: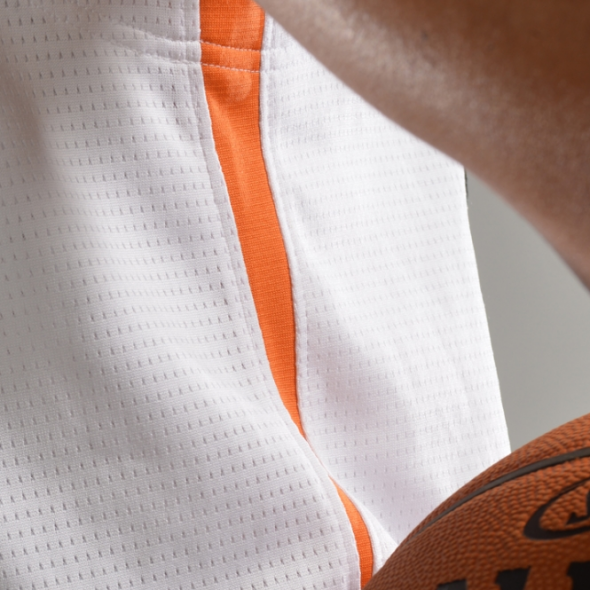 What that photo above also shows is that there won't be those sun streaks running up from the side of the jersey like I theorized in our post about this last month… but then again, there's also this teaser graphic, which I'm thinking might be on the shorts?  I'm not sure: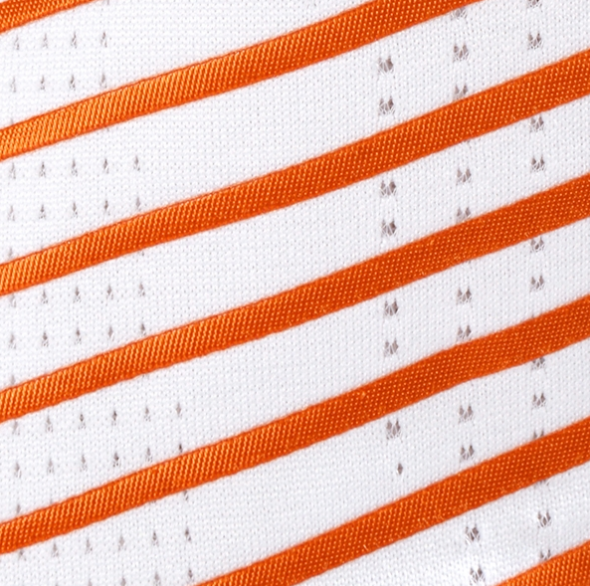 Speaking of the shorts… the secondary S-sunburst logo will be on the front waistband of them: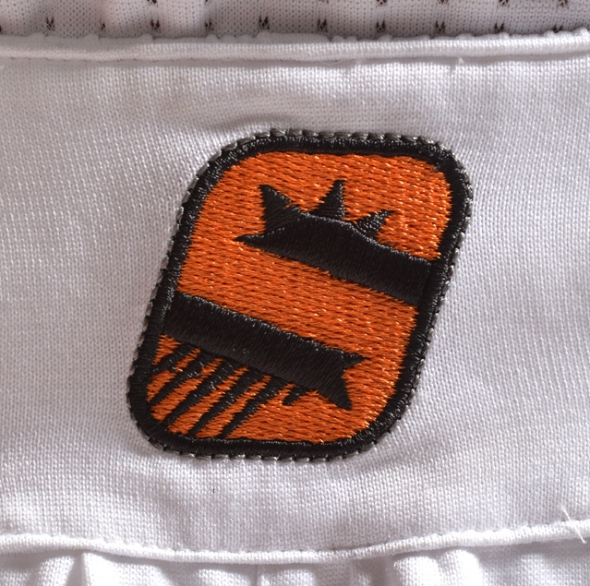 And it looks like this fancy sunburst design will be on the sides of the shorts, here's a look at the road set: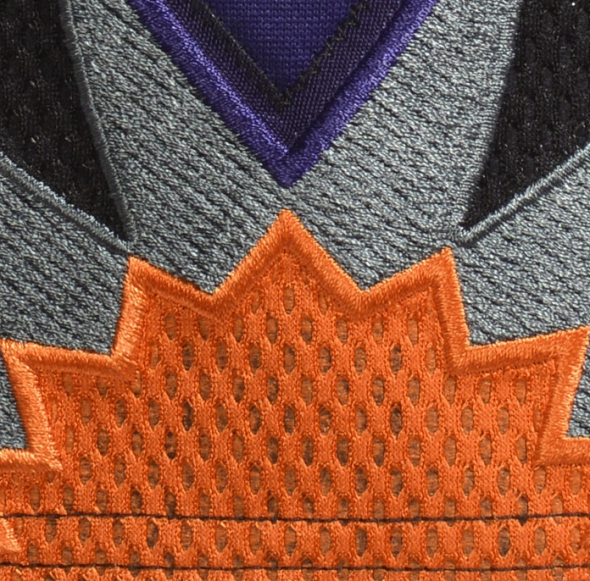 Finally, the numbers, here's the only picture we've seen of the new uniform numbers, black on the home and white on the roads: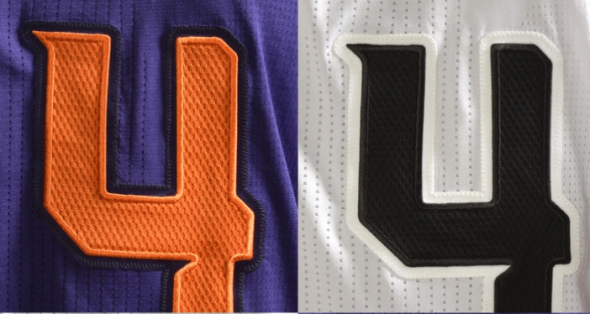 It appears as though we've gotten a good idea of what the new set will look like but we've been surprised before, especially with that photo with the sunburst streaks shown earlier in this post.  We've also heard that there will be an orange alternate uniform as part of this set but we've yet to see a teaser photo from the Suns showing any signs of that.
I guess we'll have to keep a lookout at the unveiling on the 15th.