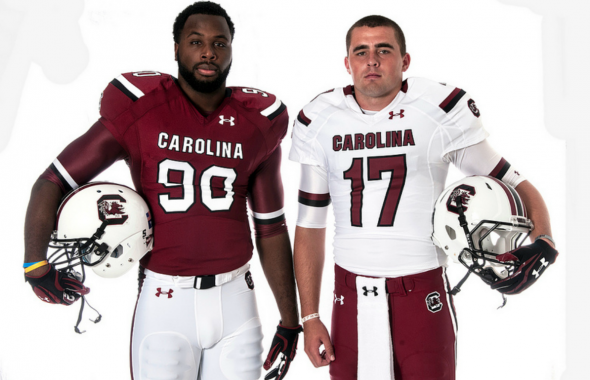 The South Carolina Gamecocks have unveiled new football uniforms for the 2013 season, and while they aren't as progressive as the uniforms that they wore last season (most notably during the Outback Bowl when Jadeveon Clowney became the first human to register on the Richter Scale by simply hitting another person) and are nowhere near as crazy as what we've seen from the rest of college football, it's still pretty modern.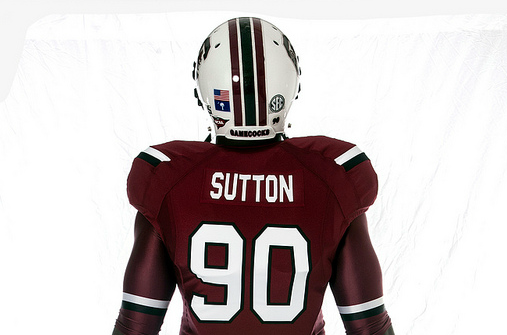 As you can see, there are a number of tweaks from last year's effort from Under Armour. Stripes have now been placed on top of the shoulder instead of on the front of the shoulder. Pants stripes now run down the side of the legs instead of being placed on the back. One of the better changes would be that they also increased the font on the nameplates from its miniscule size in 2012 to a more acceptable and visible size in 2013.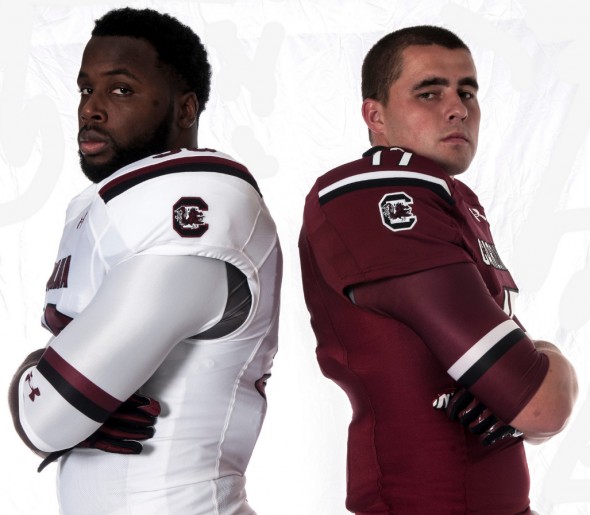 Despite all the tweaks, one thing remains the same: The helmet. The Gamecocks have kept the same helmet design since 2000, holding on to that part of their identity throughout their many uniform changes, which seem to come fast & furious ever since they came under the Under Armour umbrella.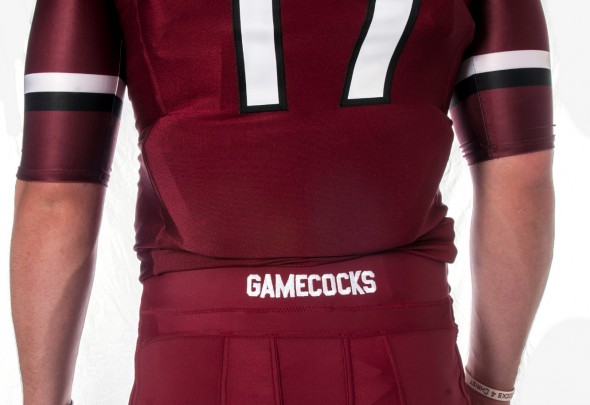 Overall, the uniforms are
not
the
wildest
thing
you'll see making its debut on the field this year, but it's a decent and clean look for the Gamecocks as they take the field for the 2013 season. Do you agree, or do you think that they're still a bit too abstract? Let us know how you feel either way in the comment section!