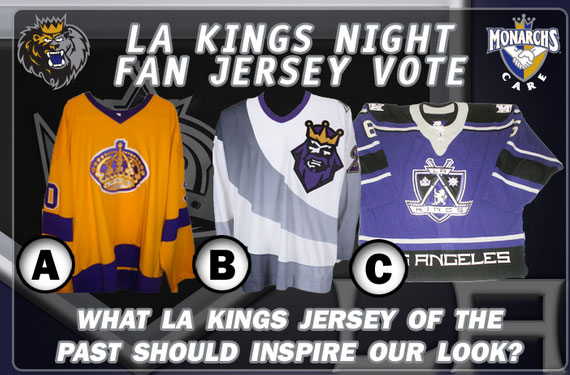 The Manchester Monarchs, the AHL affiliate of the NHL's Los Angeles Kings, are holding a vote to decide which Kings jersey their club will wear for a game in January 2014.
Starting this past season, the Monarchs annually pay respects to their top-level club in Los Angeles by wearing a Kings uniform for a game.  While last season had the team wear the actual Kings current dark uniform (with just a sponsor patch and Monarchs logos added), this season they've added a spin to the promotion.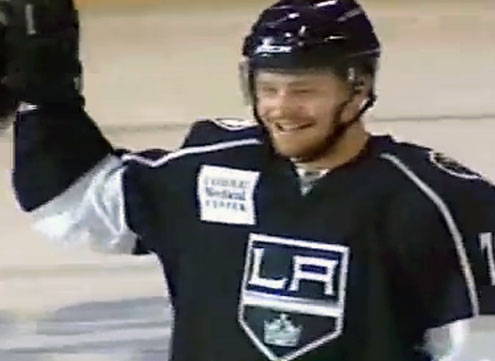 Over the past few days, and for just a couple more, fans can vote between one of three classic LA Kings jerseys for the Monarchs to wear.  The 1967 yellow jersey with the crown, the 1996 "Burger King" one-season alternate, or the purple alternates worn from 2002 through 2007.
As of their last update the '96 jersey was ahead with 38% of the vote, 1967 and 2002 tied at 31%
Fans can cast their votes here. Voting closes August 15th.
Don't let me influence you or anything, but we've gotta get those '96 alts back out on the ice for just one more night!