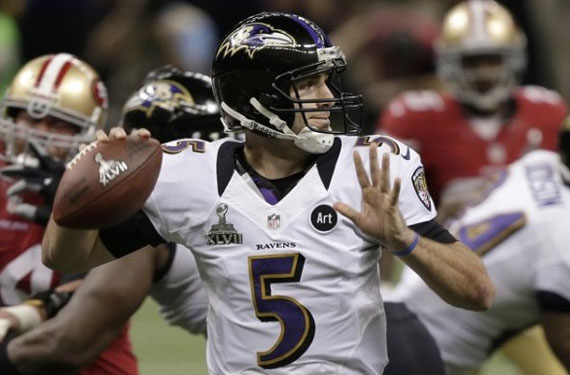 Hallelujah. The worst abomination from the new Nike reign over the NFL jersey universe is all but expunged from the playing field. The ridiculously stupid two-colour necks, that made a player look like they had a dress shirt on under their jersey, have disappeared for all but three teams, according to the Nike website.
BALTIMORE RAVENS
While the Ravens looked like they had a guido black collared shirt sticking out the neck of their jersey for their Super Bowl year of 2012/13
This coming year, they have adopted an all-white look.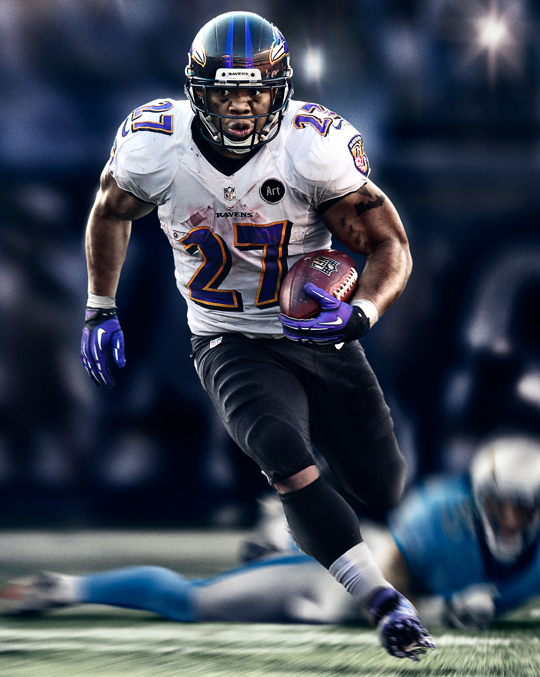 DENVER BRONCOS
Thankfully killing their "navy-polo-under-the-jersey" from 2012…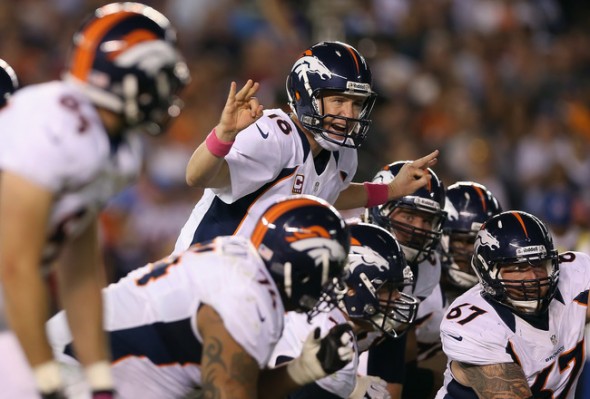 The Broncos have adopted the Texans' "giant v-neck Boyz-II-Men sweater" look for 2013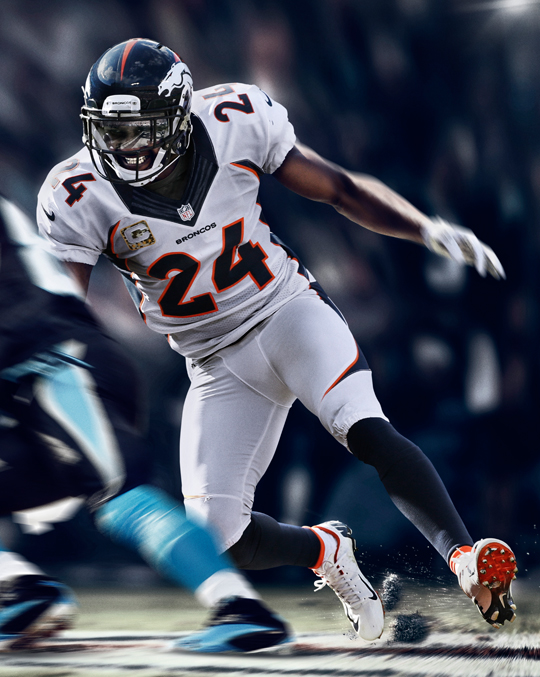 SAN DIEGO CHARGERS
While Philip Rivers might have appeared to be at a press conference and put a jersey on instead of his suit coat in 2012…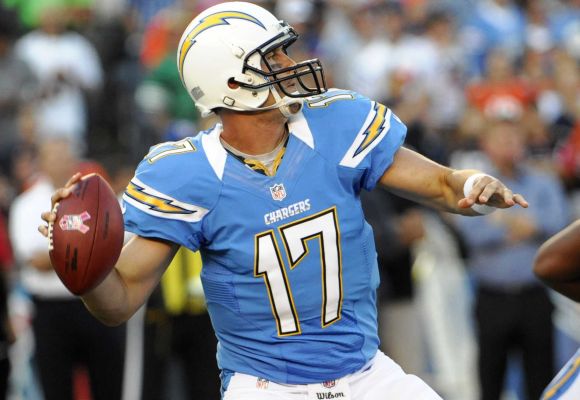 …in 2013 the Chargers will go sans-collar in 2013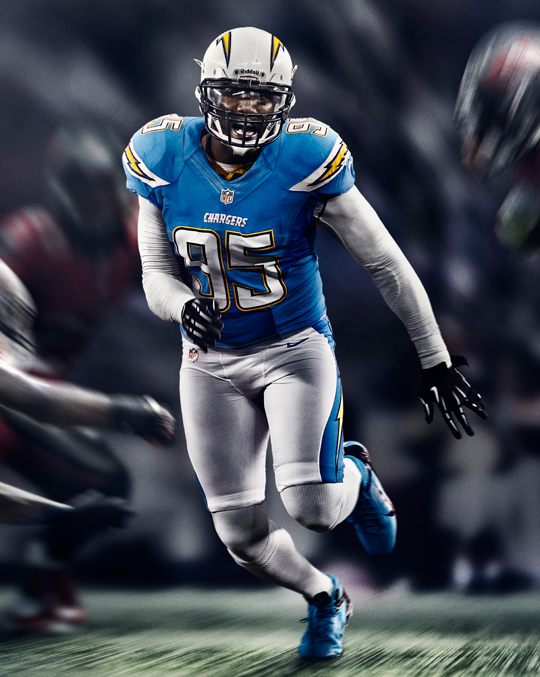 BUFFALO BILLS
The Bills suffered through not only their season, and the terrible addition of pink accessories to their incompatible colour scheme, but also the awful neck points.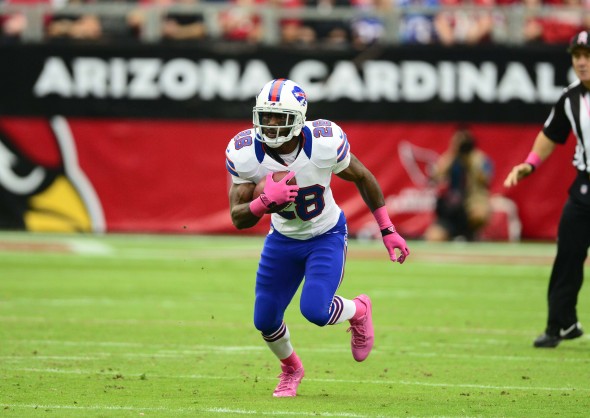 But in 2013, they will at least have a clean jersey neckline, featuring a normal blue.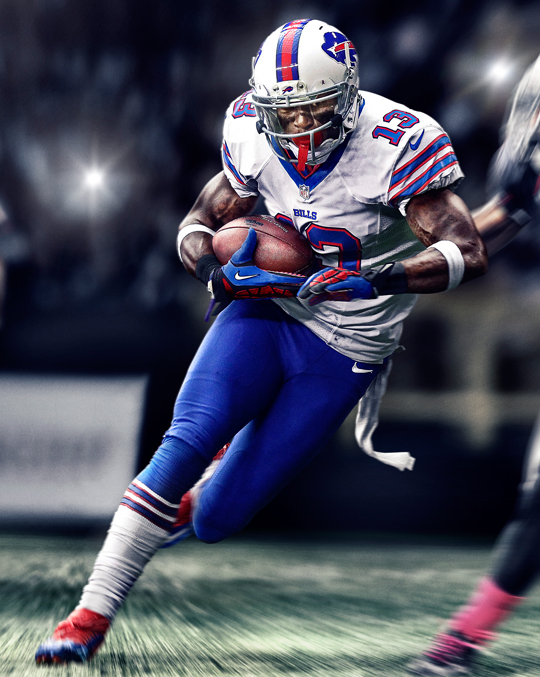 WASHINGTON REDSKINS
RGIII suffered in 2012, and many would tell you it was from a knee injury. We design fans realize it was suffering at the hands of the stupid collar.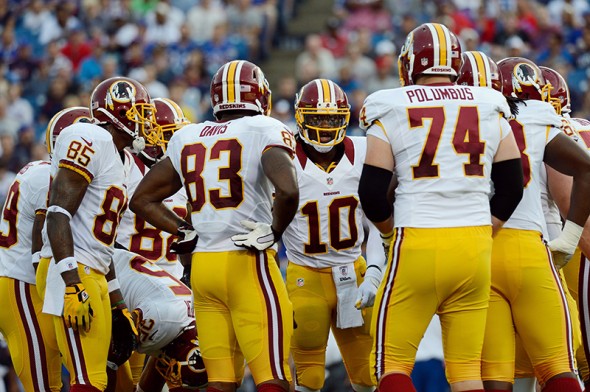 But according to the "new" section on the Nike jersey store, the old neck style is gone, and he can wear a clean white neck.
TAMPA BAY BUCCANEERS
While Doug Martin's play looked good in 2012, his jersey did not.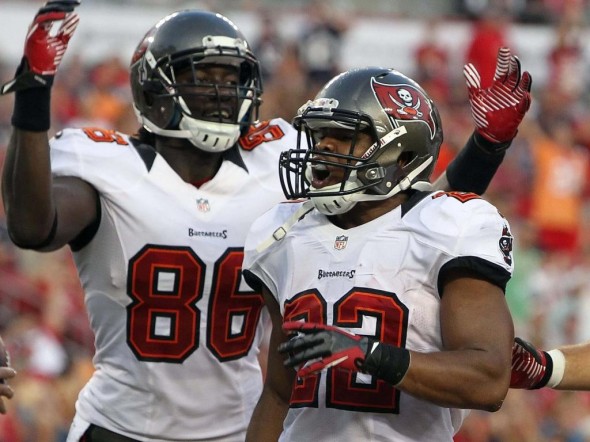 At least he can be secure in the fact that his jersey will be better for 2013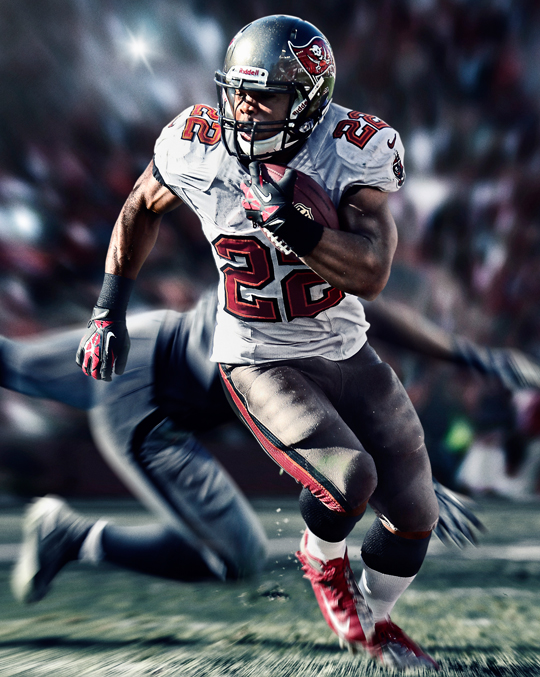 In examining the photos Nike used in their features, the pictures appear to be photoshopped to show the change. The Broncos version shown above even has the camo captain patch left over from last year, but the new crazy-huge collar is there.
What do you think? One year too long? Do you feel sadness for the Saints, Bengals, and Rams for being left behind by progress?