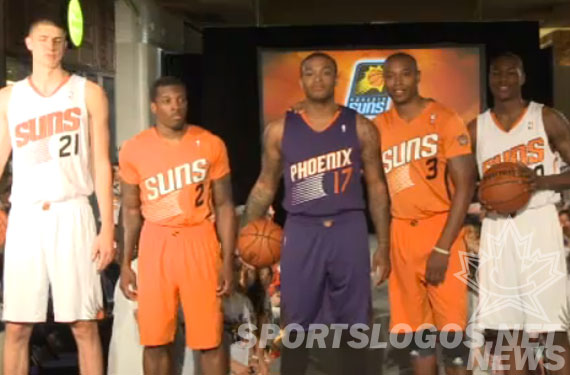 The Phoenix Suns unveiled their newest uniforms, the 4th major change in team history, during an event unbelievably late for this sleep-deprived father of a newborn living on the east coast.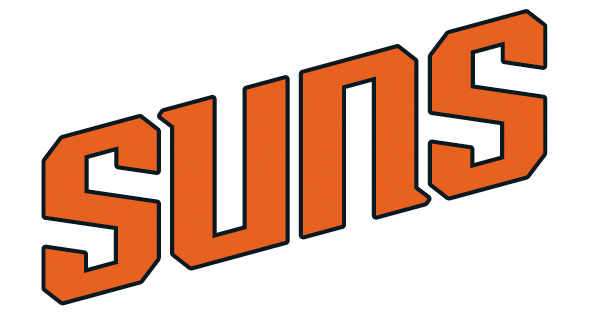 The "energetic" new look includes three uniforms, a white home, purple road, and orange alternate.  As we mentioned in our "What We Know" post, the uniforms all feature the team name going diagonally up from left to right across the front of the jersey.  "Suns" on the home and alternate, "Phoenix" on the roads.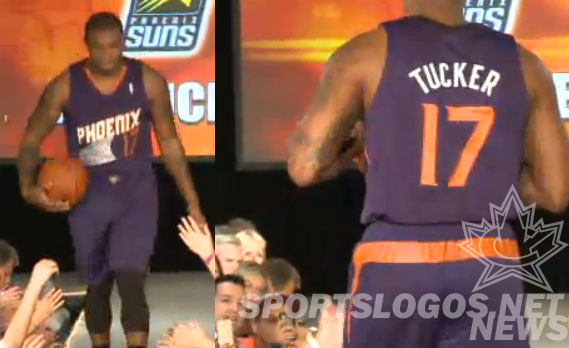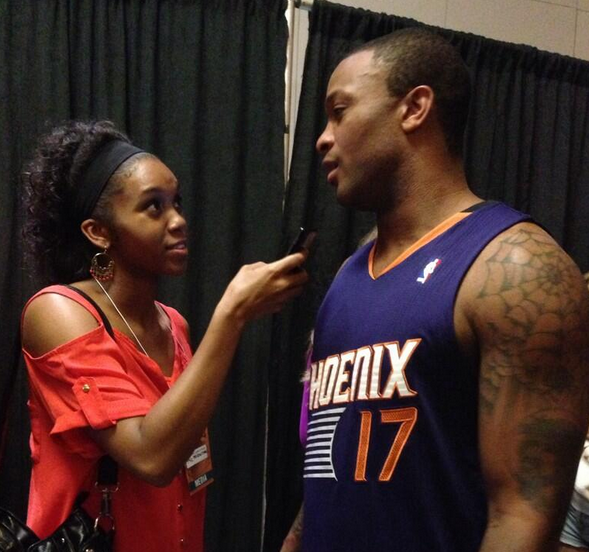 Below the team name is a new feature, "speed lines" as was described during the event, nine of them to represent the nine members of the Suns' Ring of Honor. The speed lines are to the right side of the player number, somewhat (but not really) reminiscent of the old shooting-sun basketball look of the mid 1990s.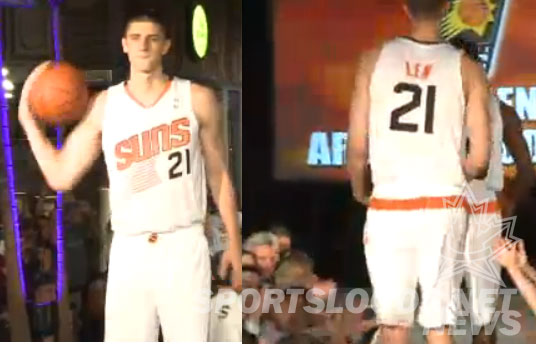 The big reveal, which we weren't expecting, was that the new orange alternate will be a sleeved jersey, like a t-shirt, and will feature the Phoenix Suns bird logo on the sleeve — kinda like a sleeve patch on a baseball jersey.  This alternate uniform will also have all orange shorts, creating a head-to-toe orange uniform.  The only one in the NBA.
This new orange, sleeved alternate uniform will be worn for every Friday home game throughout the season, the Suns join the Golden State Warriors as the only teams to have a sleeved jersey in the league.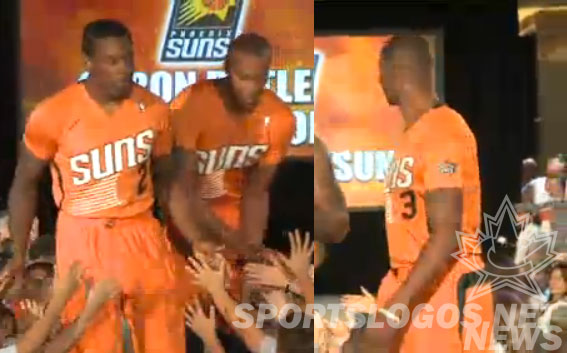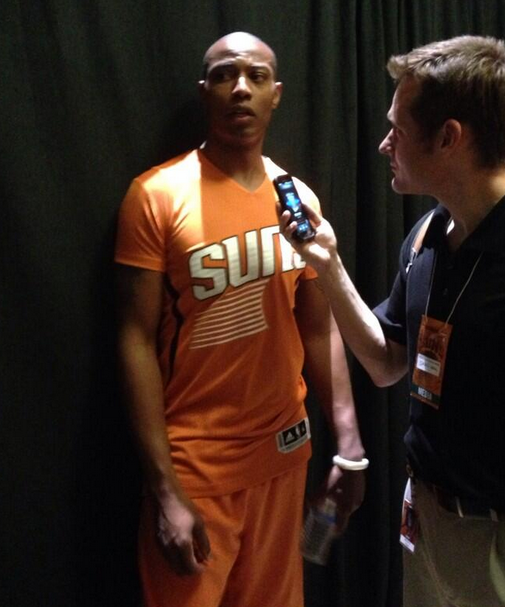 There are a couple of intentional homages which were thrown into the design of the new look, the diagonal script is a tribute to the 1990s team uniforms while the sunburst logo on the sides of the shorts are a nod to the original uniform design of the 60s and 70s.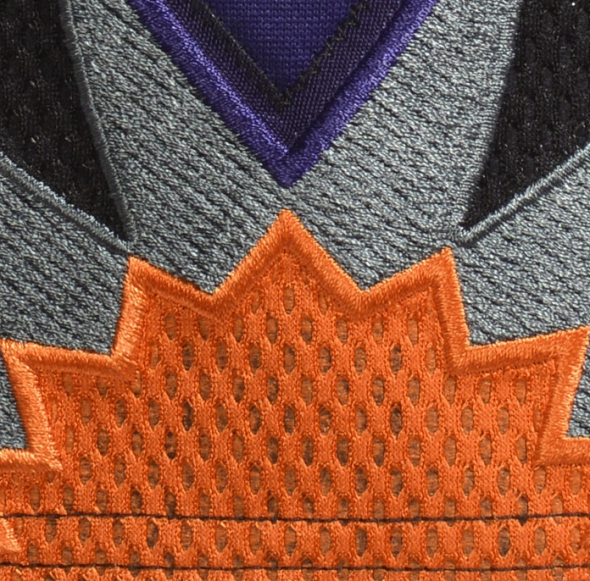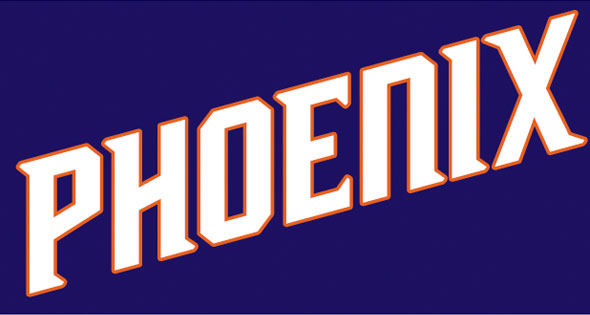 And yes, we apologize for the quality of some of the photos in this post (no, they weren't taken with a potato) this is the best we could get at this time.  We will update with higher quality as we get it.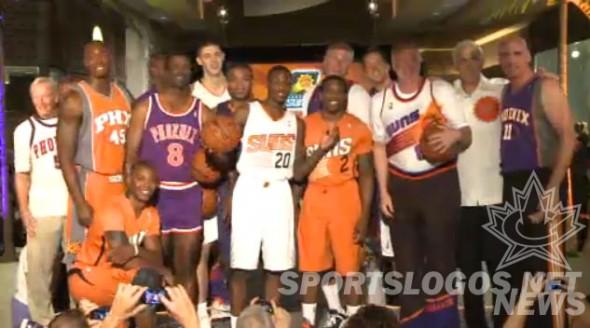 Early reaction appears to range from "underwhelming" to "it's better than the Pelicans"… what do you think?  Have your say in the comments.