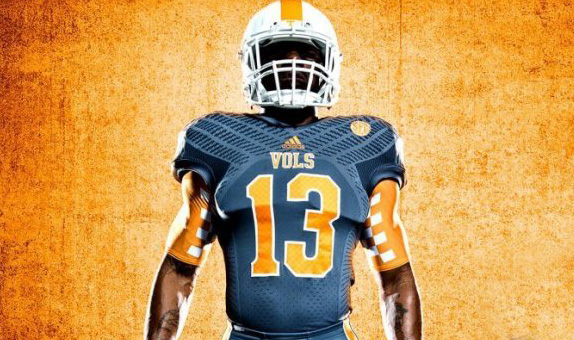 The University of Tennessee is known for its distinctive UT Orange, paired with a simple crisp white. One color with white is a strangely rare color set for sports teams, and college football in particular. The Volunteers have branched out and will add a third uniform, in "Smoke Grey."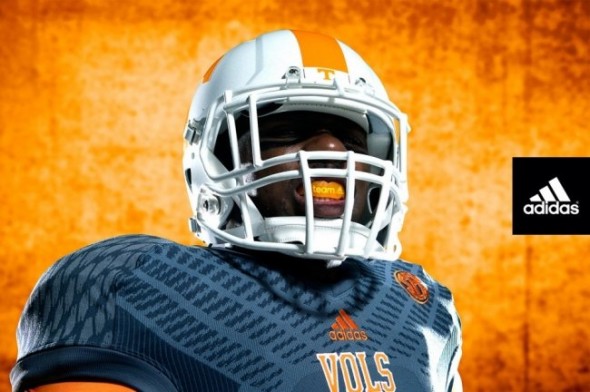 The jerseys will have a textured top, something we've seen from Adidas before this season. "VOLS" will be across the chest, with the SEC logo and the Adidas logo.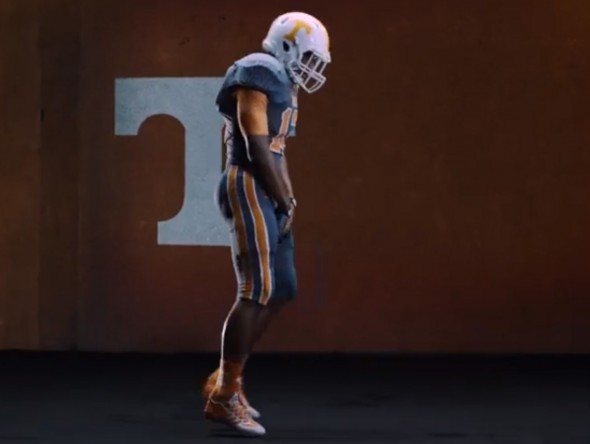 The pants have a large set of orange stripes, outlined in white, and a large "Power T" logo at the hip.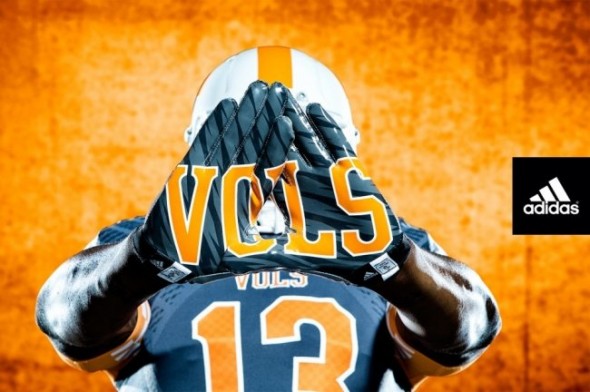 The gloves, of course, can say Vols when in Diamond-Cutter formation.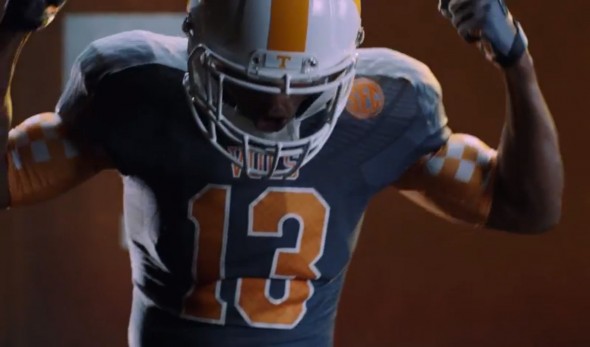 The undershirt is orange, with the white checkerboard pattern on the biceps.
http://www.youtube.com/watch?v=CeBlMaH9y50
Tennessee does not have a rich history of alternate jerseys, as they have been largely traditional during their history. In 2004, they wore throwbacks against UNLV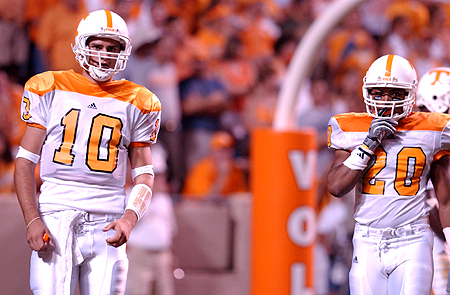 And in 2009 the players reportedly begged and pleaded to wear black for their homecoming game against South Carolina.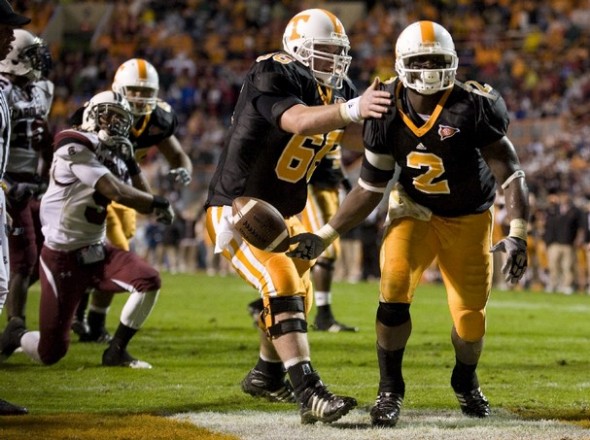 These black jerseys were so last minute, it is reported that they were bought at a store, hand-numbered, and rushed to the locker room. This is the first time, other than the early 1900's, that Tennessee has worn anything but white or orange.
2013 will be the second time, with their new Smoke Grey.
So, do you like them? Or is this another foray into the desecration of football history? Let's hear it!