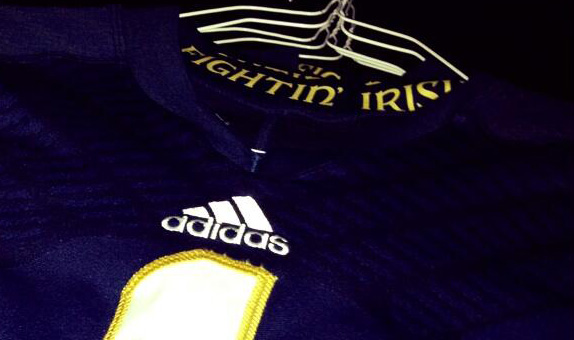 As we have seen with the unveiling of various alternate uniforms and tweaking of their away jerseys, even a tradition-laden blueblood such as Notre Dame is not immune to the craziness that is the current scene of college football uniforms. Although they've saved most of the craziness for their Shamrock Series alternate uniform, they've made a bit of a slight tweak to their uniforms.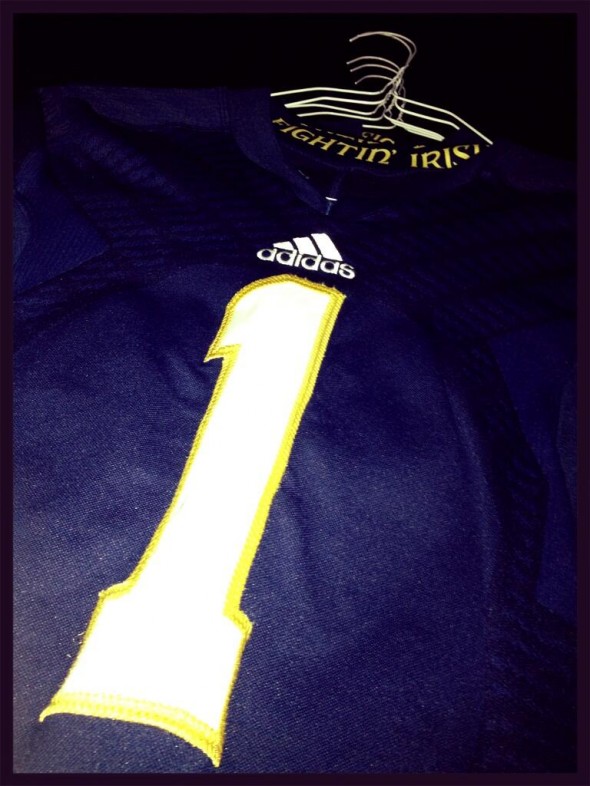 As you can see, it's a very small change, but one that's part of a growing trend within football, and one that definitely carries on the spirit and tradition of the Fighting Irish's proud football program.
What's your take? Is this bit of needless clutter or a nice, classy addition for the Irish?