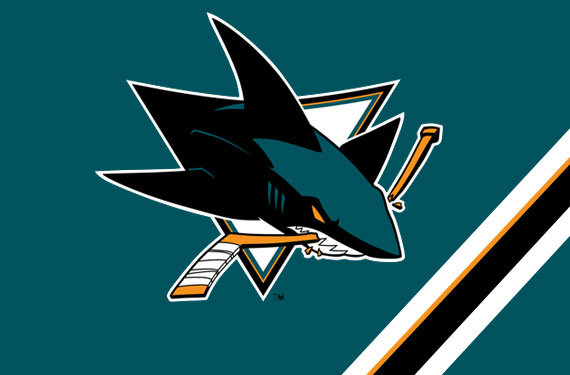 The San Jose Sharks have posted a teaser video (update, now a second video (update again, now a third)) to their official team Instagram feed suggesting a new uniform is on the way.
The video is approximately two seconds in length and only shows a brief flash of the new uniform, a screengrab at that brief instant reveals that we're getting a look at the new striping pattern – likely on the sleeves.  The team is using "#TheNextWave" to promote the event on social media sites.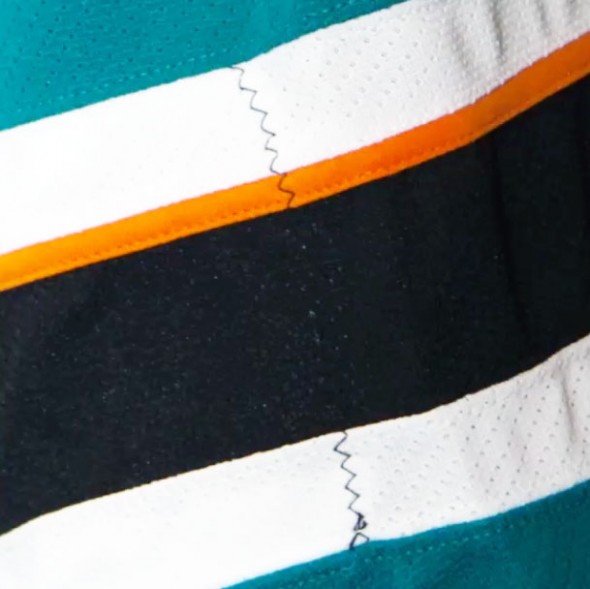 What's different between this new look and what the team has been using?  Well, not a whole lot, at least from what we've seen so far. The new striping is practically identical to what they used in 2012-13, all that's different is there's now a single orange stripe between the white and black.  Last year the team had two orange stripes: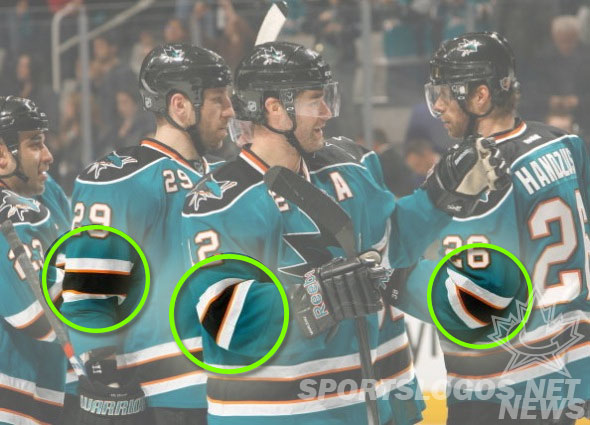 Surely there will be more changes to the uniform, removing a single stripe has never been cause for any sort of drumming up like this to a new unveiling.  Teams have made extremely minor changes to uniforms and logos in the past but generally with no announcement at all and most people never even noticing it ever happened.
This would be the 4th different uniform the Sharks have used in their 23-year history.
UPDATE (11:45a ET – Aug 19/13): The San Jose Sharks have posted a second teaser video, this time giving us a look at the numbers they will be wearing: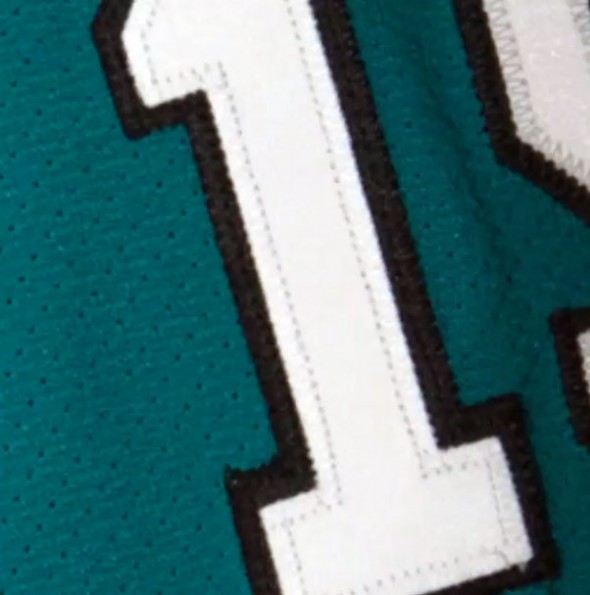 Like the sleeve stripes, it's an elimination in the amount of orange used… in this case, 100%.  The old look was white on orange and black.  We'll keep updating as we get new information.
UPDATE (Aug 19/13 – 3:45pm ET): According to a source (who told me the Sharks were getting new home and road uniforms back in April, so I guess we can trust him, eh?) the Sharks will be retaining their black alternate uniform
UPDATE THE THIRD (Aug 20/13, 11:09am ET): The Sharks posted a third mini teaser video last night (watch it here) which showed the back of the jerseys near the collar/shoulders, as well as a look at the player name font and colours.  Here's a screengrab: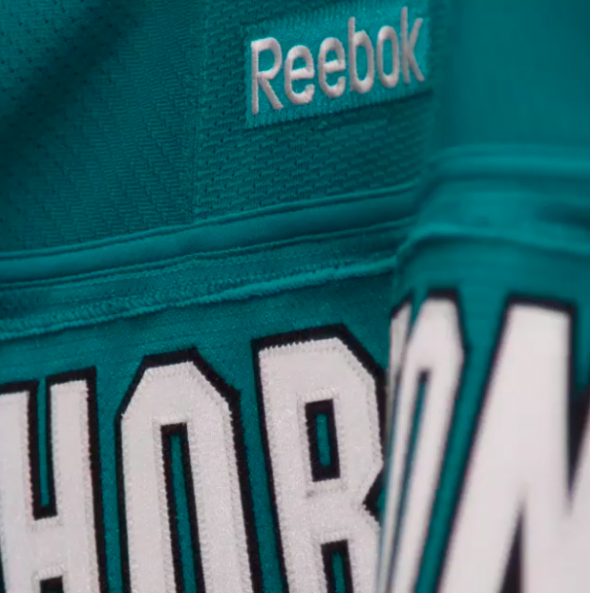 Yes, like the numbers it's white on black, but the big reveal here (and likely welcome by most fans) is the elimination of the black shoulder yoke.  So, aside from waist/arm striping it looks like it's solid teal throughout the jersey, nice.
Also mentioned in that video is that the new uniforms are coming "Tomorrow…", and since the video was posted last night (and if my math is any good) that means it's coming sometime today.  We'll keep ya posted.
UPDATE IV (Aug 20/13 11:30am ET): And while I was working on that last update, the Sharks actually unveiled the new uniforms.  Separate new post on the way…