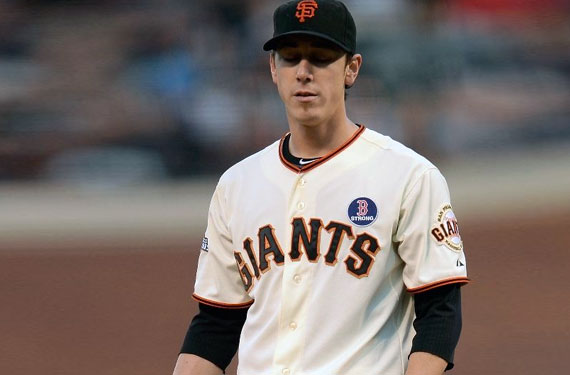 Last night, for their game against the Boston Red Sox, the San Francisco Giants took to the field wearing "B Strong" patches, the same the Red Sox have worn since late April, in memory of those affected by the Boston Marathon Bombing earlier this year.
Bombing victim Aaron Hern, from nearby Martinez, California threw out the ceremonial first pitch and a moment of silence was also observed pre-game.
The Giants join the Kansas City Royals (B Strong Patch – April 20) and Cleveland Indians (Memorial Armband – April 16) as non-Boston teams who have paid tribute to the victims of the attack via an on-jersey patch this season.