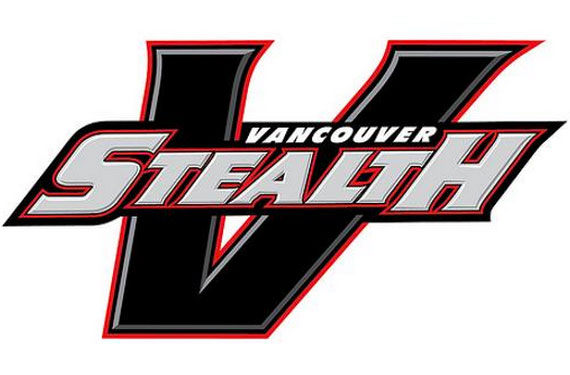 The National Lacrosse League's Vancouver Stealth, fresh off their relocation from Everett, WA where they were known as the Washington Stealth since 2009, have unveiled their new primary logo.
"We feel it is a very effective logo that adds a new element while maintaining some of the tradition and brand that we have already built," – Vancouver Stealth president and general manager Doug Locker
The Stealth franchise began in 1998 as the Albany Attack but the Stealth branding has been around since the Attack's relocation to San Jose in 2002/03.  The same wordmark has been used for every primary logo the franchise has used as the Stealth in all three of their homes… I guess they're kind of like the Boston/Milwaukee/Atlanta Braves of the lacrosse world.  Except with much shorter stays in each town.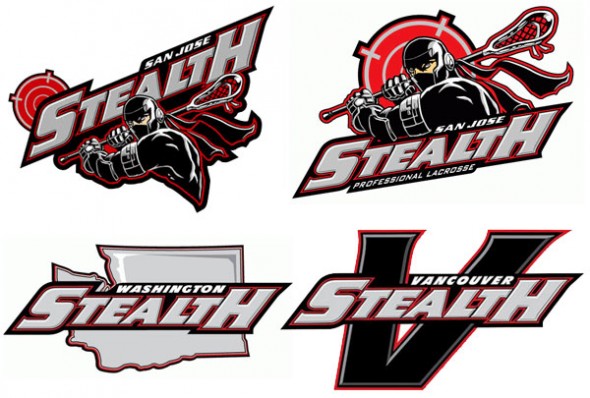 This is the second time Vancouver has had a team in the NLL, the Vancouver Ravens had a three season run from 2002-2004 before they were turfed from the league after their lease at GM Centre had expired and were unable to secure one with another venue.
The Stealth will be playing in Langley, a suburb of Vancouver, at the Langley Events Centre (sounds lame but it holds over 5000 people, so it should suffice for now). Merchandise featuring the new logo and team name will be available for purchase beginning September 15th.
We've added the new team logo to the website, check it out and give it a rating!