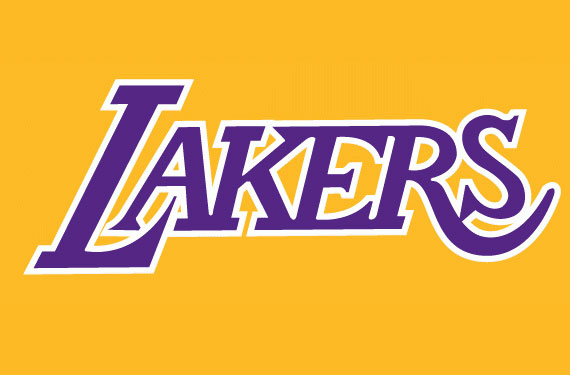 As reported earlier this summer, the NBA & adidas announced that in addition to the Warriors keeping their sleeved jersey for the 2013-14 NBA season, up to five teams would also have sleeved jerseys. One of those teams was the Phoenix Suns. In addition, plenty of teams wore sleeved jerseys during the NBA's Summer League. It's reasonable to believe that a team who is revamping their on-court style would prefer to hop on the sleeved jersey bandwagon. However, the latest team to hop on the bandwagon is a bit of a shock, as ESPN Los Angeles reports that the Los Angeles Lakers will be wearing sleeved jerseys for "several games" next season.
Despite the fact that the Lakers already have an alternate jersey and relatively modern uniforms, it seems a bit shocking that a team with as much history and tradition as the Lakers would choose to hop on the hottest fashion craze that is currently sweeping basketball at all levels. But, a team like the Lakers also knows that there is much money to be made off of potential jersey sales, especially if one of the most popular basketball players of all time happens to be the cornerstone of the franchise. It may be shocking that they'd go down this route, but it makes sense. Plus, unlike the situation in Oakland & Phoenix where Stephen Curry and Kendall Marshall both put themselves on the side of opposition against the sleeved jersey craze, Lakers PG Steve Nash doesn't seem too bothered by the sleeved jerseys. Nash wore t-shirts under his jerseys during high school and college and was quoted as saying that "It's not one of those things I'm going to lose any sleep over."
On top of that, ESPN LA also makes note that "adidas has mocked up short-sleeve alternative jerseys for all 10 teams playing on Christmas Day." If last year's BIG Color promotion on Christmas Day is any indication, it would be best to expect something polarizing from adidas if they go through with turning the mock-ups into actual uniforms.
So, what are your thoughts on this? Do you think that the Lakers are going to bring a bit of class to the short-sleeve craze? Or do you think that they'll give adidas the leeway to experiment? Also, what are your thoughts on the potential sight of seeing all 10 teams playing in Short-sleeved jerseys on Christmas Day? As always, let us know how you feel about this in the comment section below!
UPDATE:
ESPN LA's Dave McMenamin has updated the story above and it brings me great displeasure to report that the Lakers will be adding a black jersey. The league source reported that this is actually a part of a league-wide "City Pride" series (that brought us Detroit's Motor City alternate and apparently Portland's Rip City alternate as well), except we won't be seeing "Los Angeles" or "La-La Land" on the chest. Instead, we'll just see what appears to be a typical Lakers uniform, except for the fact that black will be the primary color.
So, what are your thoughts on this shocking development? Could this actually look good or have the Lakers finally succumbed to the epidemic of Black for Black's Sake?