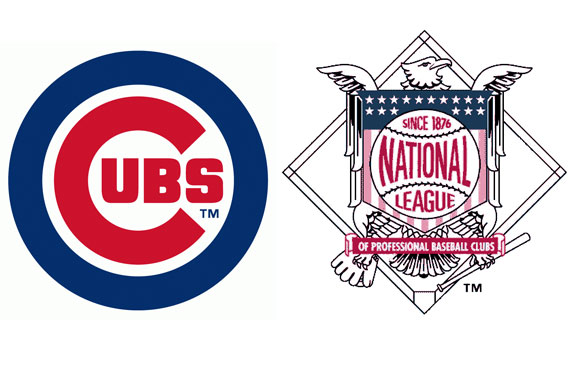 The Chicago Cubs appear to be using up their 2012 uniform supply as much as possible…
Despite making the change in their official style guide for the 2013 season, the Chicago Cubs, who are now over 130 games into the 2013 season, are still wearing the old 16-star NL logo patches on their jerseys from 1998-2012.
The National League primary logo was altered (without any mention at all, except for on this site) during the offseason, one star was removed from their logo to acknowledge the departure of the Houston Astros to the American League.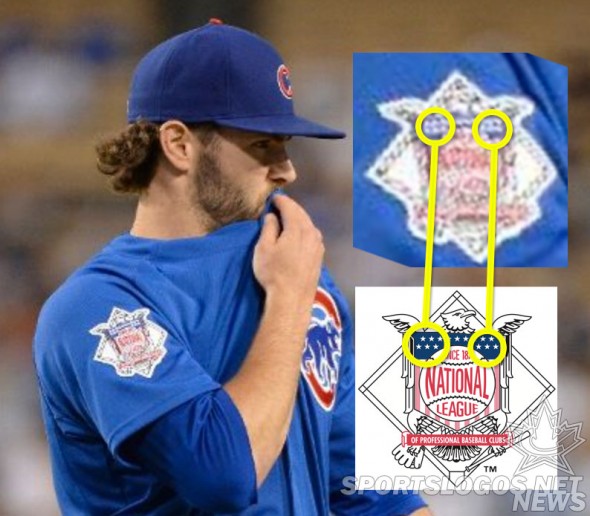 Several questions come to mind, one important one is "Who cares?", others include "Do the Cubs even know they made a change to that patch?", "Were 15-star versions even produced?" and if so… "Has anyone ever seen one?"
We'll keep our eye out on the rest of the Cubs games this season to see if maybe we can spot perhaps a September call-up wearing the oh-so-subtly different new patch on the alternate jersey.
Yes, we're fully aware that this is a silly story.
Update (Aug 28/13 – 5:58pm ET) thanks to the always awesome Samuel Lam for sending us this much better screenshot of the old 16-star patch still on the Cubs jerseys in 2013, which he posted last month on his blog ButAtTheEndOfTheDay.com: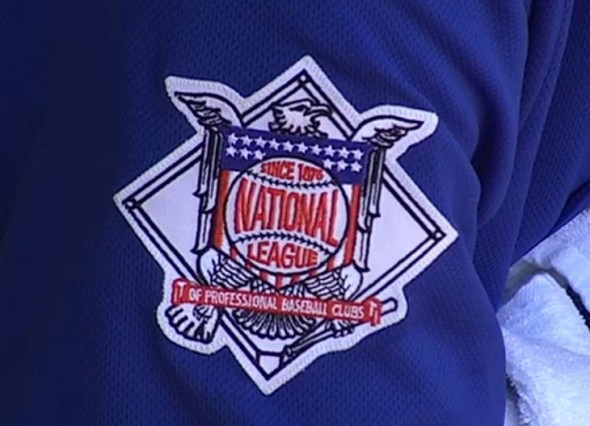 Update Part II (Aug 29/13 – 11:52am ET): This morning Majestic, the company who produces the uniforms for the Chicago Cubs (as well as all of Major League Baseball) Tweeted out that they're "definitely looking into it"…

So there's that