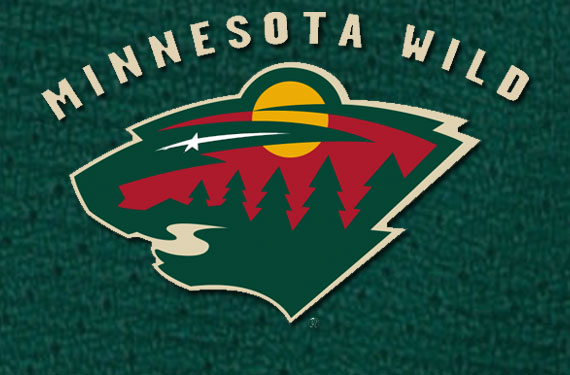 The Minnesota Wild have jumped on the "teaser" bandwagon for the unveiling of their new road uniform, due to be fully revealed this Sunday at the Minnesota State Fair.
So far five teaser images have been posted to the official team website, we've gathered the released images to assemble the crude mockup below: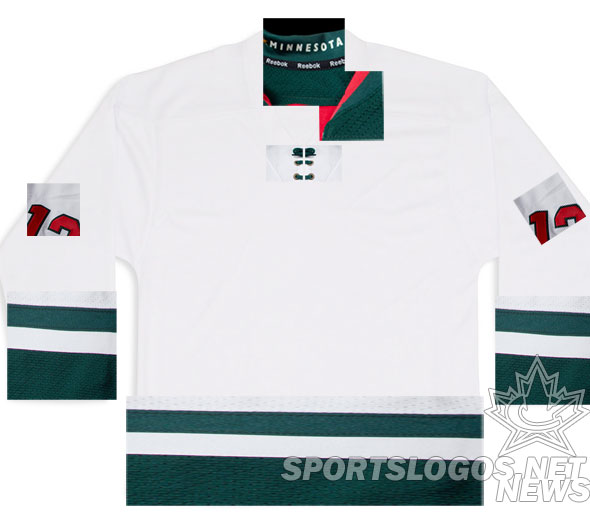 What do we know?
Well, we got a white base for the jersey, with alternating green and white stripes either on the arms or along the waist.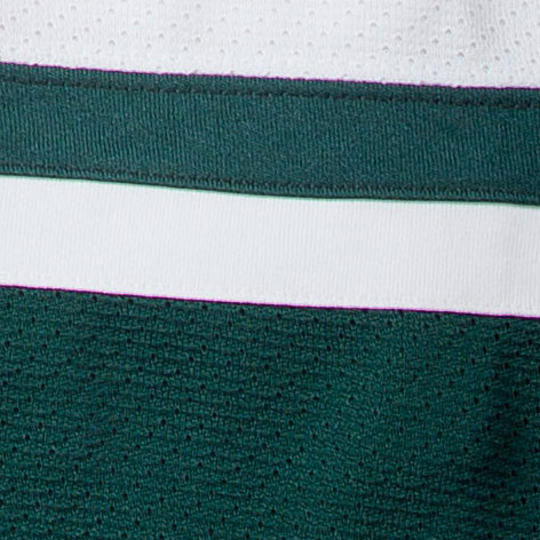 There is a green shoulder yoke.
Collar is red and green, the little valley at the bottom of the collar (where the NHL shield goes) is red.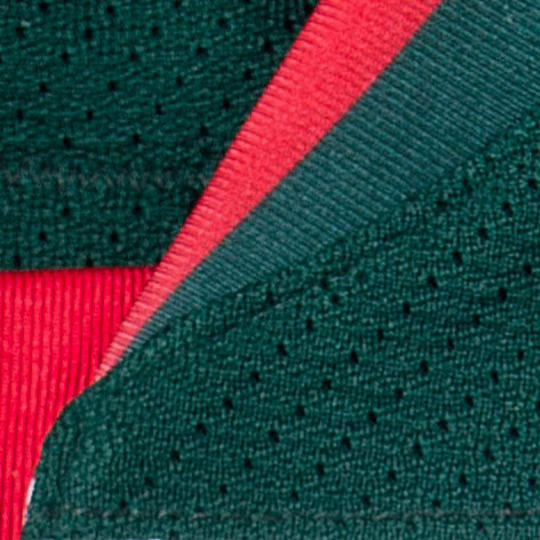 It will read "MINNESOTA" in white on green on the inside of the back collar.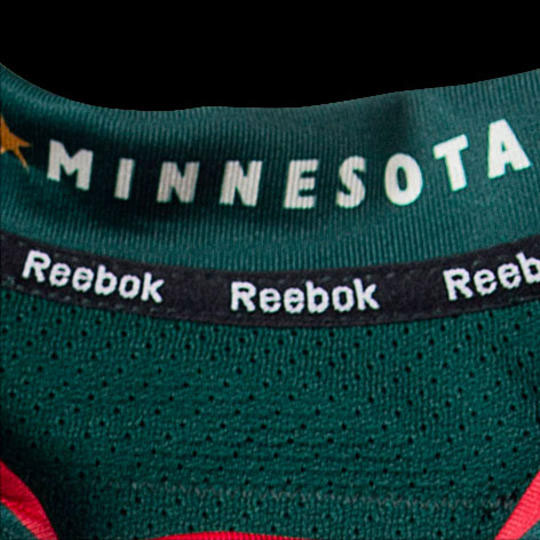 Green laces down from the collar.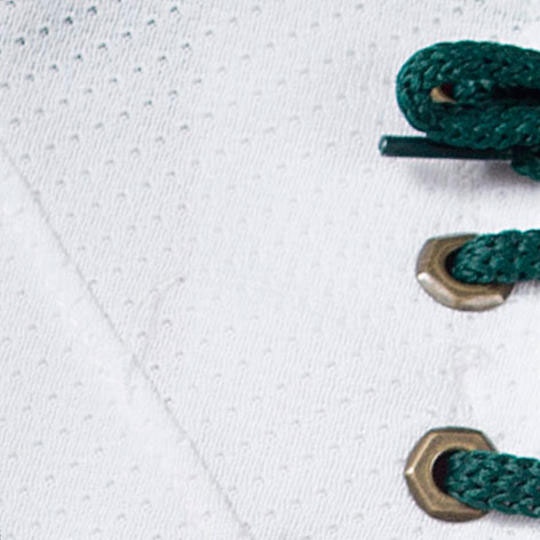 And player numbers on the sleeves are red with a green trim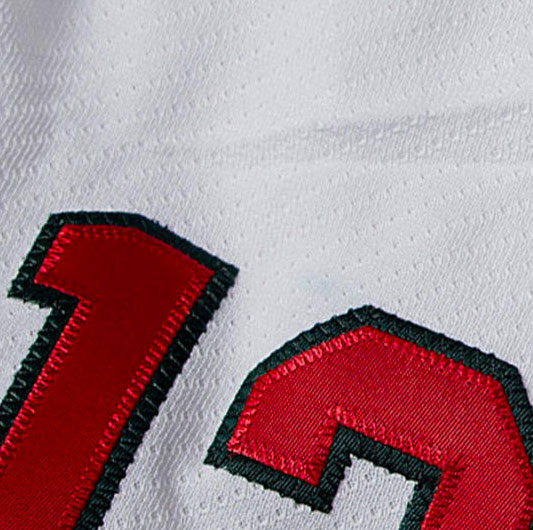 What don't we know yet?
Basically just the logo and any shoulder patches at this point.  I'm sure we'll get a look at those in the next few teaser images to come this weekend.
For those who need a refresher, this is what the Wild have been wearing on the road since their expansion season (with a few very minor tweaks here and there over the years):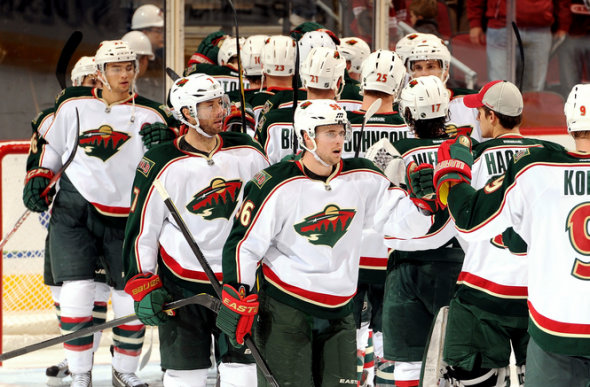 We'll get a full look at the uniform on Sunday at 11:30am CT (12:30pm ET), naturally we'll give you all the details here at SportsLogos.Net when the time comes.